Communication and Language Development
Communication and Language development involves giving children opportunities to experience a rich language environment; to develop their confidence and skills in expressing themselves; and to speak and listen in a range of situations.
Listening and attention: children listen attentively in a range of situations. They listen to stories, accurately anticipating key events and respond to what they hear with relevant comments, questions or actions. They give their attention to what others say and respond appropriately, while engaged in another activity.
Understanding: children follow instructions involving several ideas or actions. They answer 'how' and 'why' questions about their experiences and in response to stories or events.
Speaking: children express themselves effectively, showing awareness of listeners' needs. They use past, present and future forms accurately when talking about events that have happened or are to happen in the future.
Bolton Start Well – Early Years Communication and Language Development Service
Bolton Start Well Service includes a Communication and Language Development Team which is a collaborative venture between Bolton Council, Bolton Clinical Commissioning Group and Bolton NHS Foundation Trust. The team includes Speech and Language Therapists and Teachers who work with the early years workforce, parents and professionals to support the development of communication skills in all children including effective early identification of those at risk of speech and language delay.
Bolton Start Well Service provide professional development services for the early years workforce, to train and upskill practitioners to effectively support children's communication and language development. You can check out the variety of professional development opportunities and training available in the courses section of the website.
Featured Downloads
Over the next two weeks, we will be giving you some ideas of what to say in different daily activities, whatever stage of language development your child is at. This week, we will be looking at what kinds of words or phrases to use at bathtime, at bedtime and at teatime.
It's a real advantage to speak more than one language and your child will really benefit from being bilingual. Continue using your home language during your daily routines and this will help all of their language learning.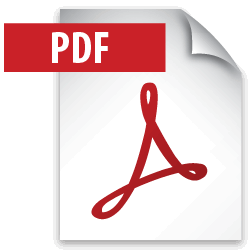 Home Learning Project - Week 1 - Sharing language in daily routines - Bathtime