The Home Learning Environment
Supporting the Home Learning Environment
Introduction
This section is designed to support practitioners to provide information, ideas, national Department for Education (DfE) guidance and weblinks for parents/carers to help their children's learning and development at home.
Non-statutory guidance which promote parents as partners
Birth to 5 Matters: Guidance by the sector, for the sector - Published by Early Education on behalf of the Early Years Coalition - revised April 2021.
Download a free copy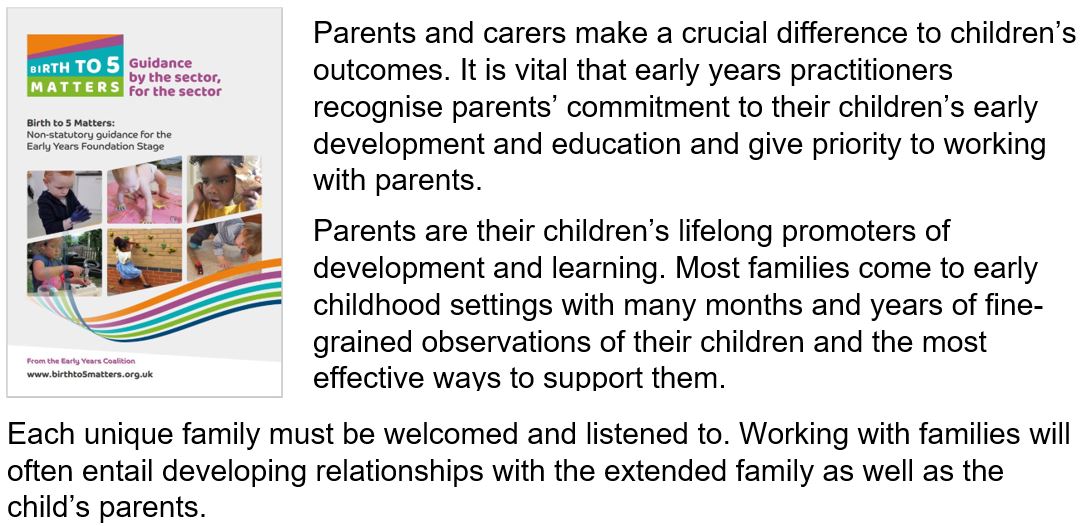 Development Matters: Non-statutory curriculum guidance for the early years foundation stage. A Department for Education (DfE) publication - revised July 2021. Partnership with parents are one of the seven key features of effective practice.
Download a free copy


What to expect in the Early Years Foundation Stage: a guide for parents - Published by the East London Research School and the Department for Education (DfE) - published September 2021. Why not signpost parents to learn more about their child's development by sending out pages 100 - 103 of the guidance?
Download a free copy


Home Matters: making the most of the home learning environment - Published by a consortium of charities, funded by the Department for Education (DfE). This is guidance for schools, nurseries, local authorities and public health partners. See working with parents from page 15 for some helpful ideas to supporting families in the home learning environment.
Download a free copy


Other useful guidance documents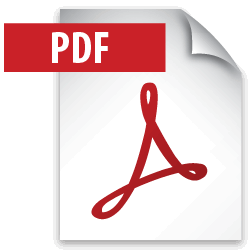 Contingency framework: education and childcare settings (August 2021)
Please refer to the remote education guidance within the Contingency Framework from page 14.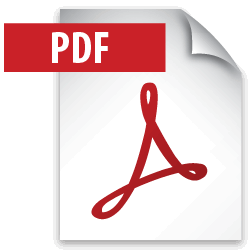 Advice for parents and carers: How to support the wellbeing and learning of your children during the coronavirus outbreak
Top tips for practitioners.
Find out more to support the home learning environment
Support parents to understand the stages of development from birth through to five years using the guidance published by Early Education on behalf of the Early Years Coalition - revised April 2021. Please refer to page 28 and 29 of the document.
Download a free copy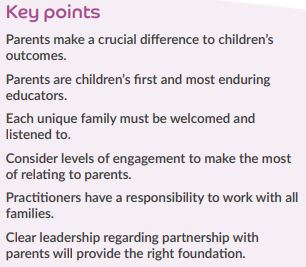 The Education Endowment Foundation talk about the impact of parent engagement projects and how to implement successful strategies in your setting, see snippet below. To read more about this, click here.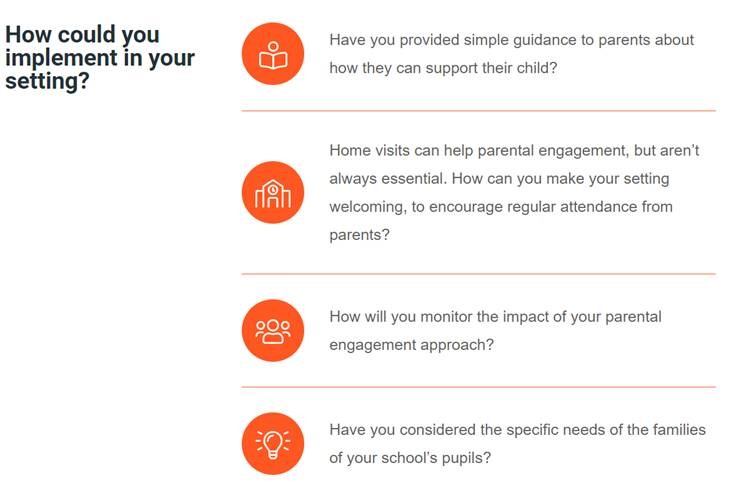 Useful Links
Communication and Language
Personal, Social and Emotional Development
Physical Development
Maths
Literacy
Understanding the World
Expressive Arts and Design
Daily activities for parents
Keeping children safe online
Children's safe use of apps
Supporting your mental health
Summer idea swaps
In this section, we look at ideas to help you support parents during the summer term. From time to time, this may include a spotlight on some great ideas from around our settings in Bolton - settings who are sharing some of their experiences - what worked or what didn't work.
---
Queen's Platinum Jubilee
How are you supporting your families to celebrate the Jubilee? We have added links below to fun activities, ideas and days out for Bolton families to take part in during the summer period.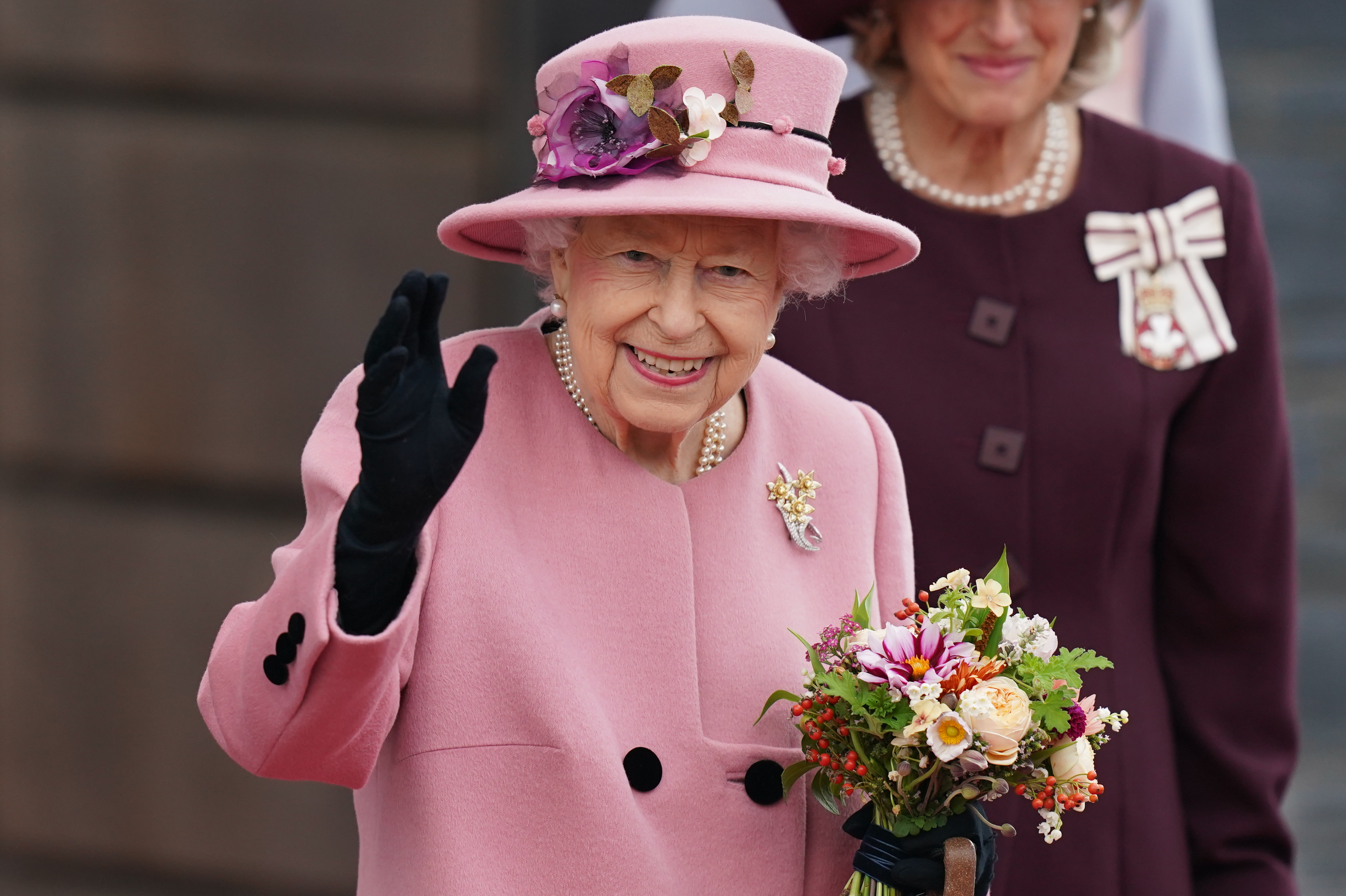 Picture credited to Jacob King/PA Wire/PA Images
Plan your Platinum Jubilee Celebrations using the official resources and toolkit.
Bolton Libraries and Museums Services
Do you follow Bolton Libraries and Museum Services on Facebook and Twitter?
Bolton Libraries and Museum Services are organising lots of events this summer for families with children under the age of five. Join their social pages or take a look at what's on offer using the links below, and don't forget to share with your families!
What's On for Under Fives – Bolton Libraries and Museums (boltonlams.co.uk)
Bolton Library and Museum Services | Facebook
Bolton Library and Museum Services | Twitter
Celebrate the Jubilee bank holiday weekend with FREE family friendly activities on every day at the Central Library and Museums. The Jubilee events do not require booking.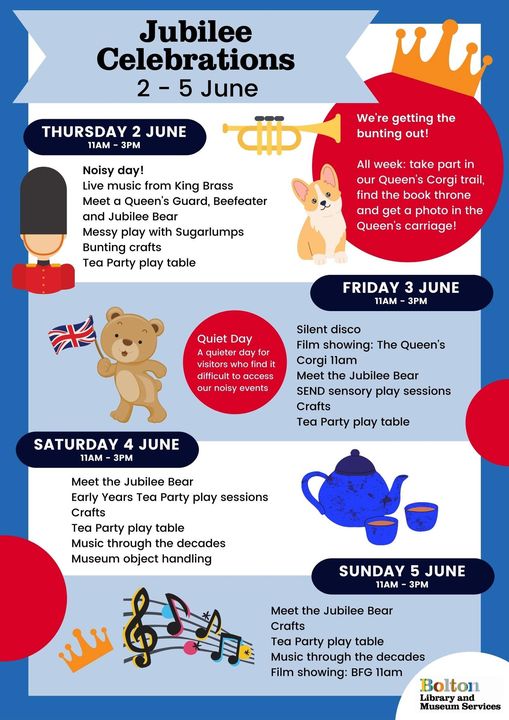 National Literacy Trust
Families can take the National Literacy Trust's quiz and discover which royal picture book character they're most like. The trust have also added a list of picture books with royal characters to help mark the occassion of the Queen's Platinum Jubliee.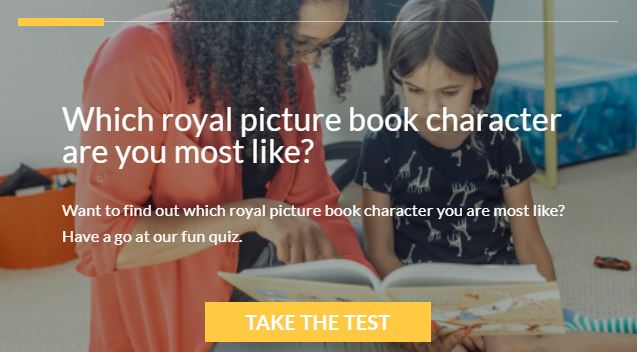 The characters in the books include a fussy king, a rapping princess, a prince who loves wearing brightly coloured pants, a princess aspiring to be a doctor and of course the Queen herself, who is busy looking for her hat in an adventure around London!
Jubilee Books: Picture books list for early years | National Literacy Trust
---
Transition 2022
How do you support your parents and children to prepare for starting school?
"Previous research from PACEY shows that almost three quarters (71%) of parents were anxious about their child starting school for the first time in September, with close to half of parents (48%) more anxious than their child about starting school".
Transition to school
Observation, Assessment and Planning – Bolton Start Well
Talk with parents about their new schools and plan ways in which transition will be supported. A template of the timeline for parents (shown right), can be found here.
What does being school ready mean? Take a look and share these resources with your families: Being school-ready | PACEY
You can download the poster below (developed by PACEY) here.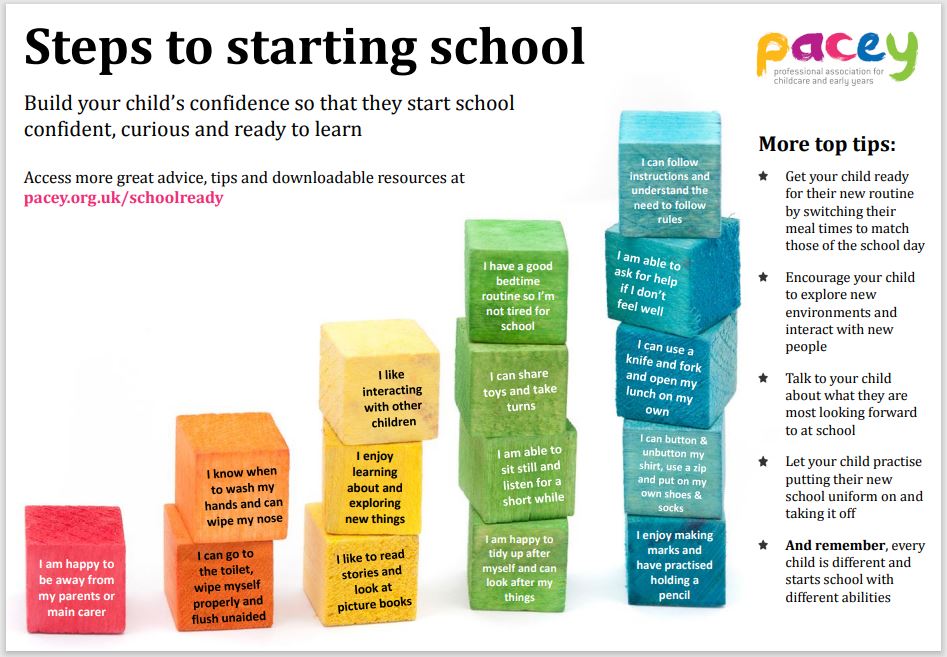 CBeebies and the BBC Tiny Happy People have a wide range of short clips to support families prepare for school. Check out the CBeebies Getting Ready for School Song and the Tiny Happy People We are getting ready for School song.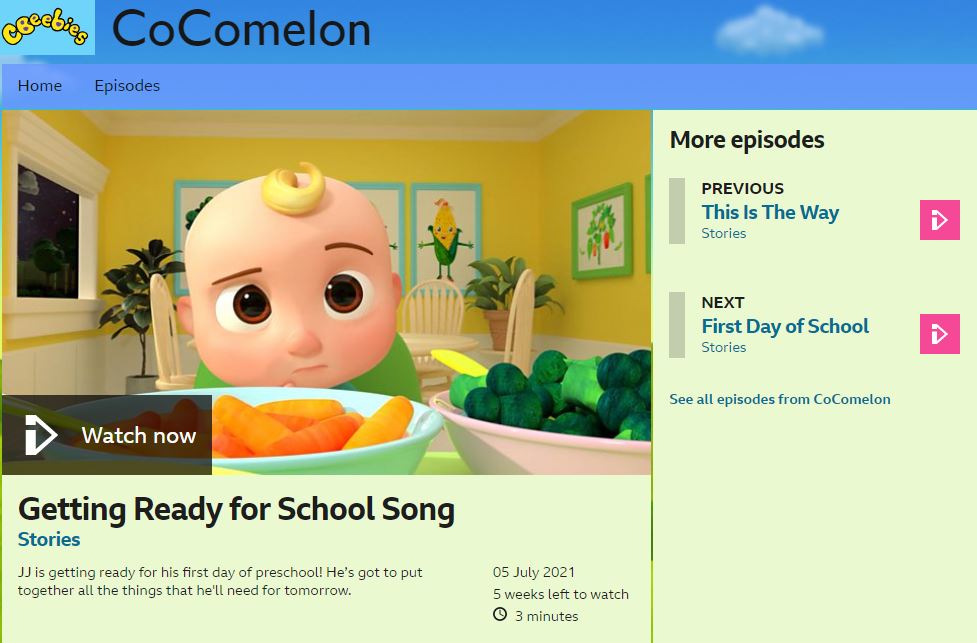 Support your parents to nuture their children's knowledge and understanding:
Literature to support transition to school
The Independent have put together a great list of books for parents of children transitioning to school this year: Best books about starting school: Activity and story books to prepare them for the new term | The Independent
---
Sensory play
Learning 4 kids explain why messy-sensory play is so important.
"Messy play is important for young children, giving them endless ways to develop and learn. All types of play are essential for children's development and early learning. Play helps children to develop and improve their gross and fine motor skills, co-ordination and concentration. Also how to work cooperatively and collaboratively, use all their senses to discover and explore their environment, and develop their imagination, creative thinking and ability to problem solve and experiment with solutions".
List of Sensory Play Activities & Ideas | Learning 4 Kids
Homemade Rubbery Goop Recipe | Learning 4 Kids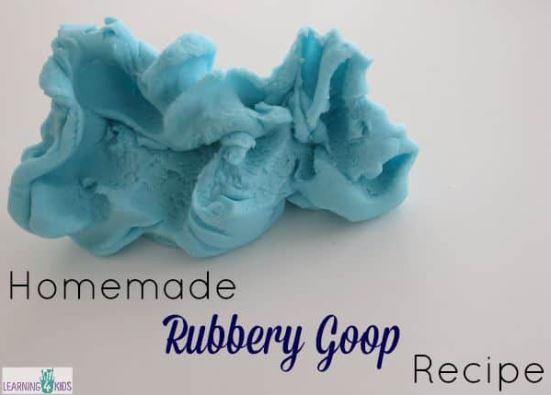 ---
The Reading Agency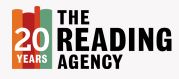 The Reading Agency has announced that the theme for this year's annual Summer Reading Challenge is 'Gadgeteers'. The Reading Agency is partnering with the Science Museum Group to inspire children across the country to feed their imagination over the summer holiday, with a reading challenge focused on science and innovation.
The Reading Agency partners with Science Museum Group for innovation themed Summer Reading Challenge | Reading Agency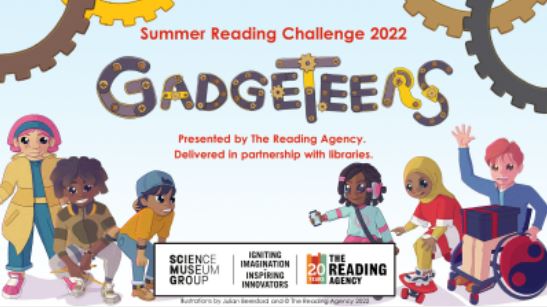 ---
Technology to support home learning
#dailyplay — Boromi daily play emails share simple, accessible and play-based activities for families to explore together at home using just everyday materials from around the house. They are, and always will be completely free for parents to join and enjoy.
Useful links and materials for using ipads, tablets and apps with young children and in EYFS
---
The value of routines
Having a good routine supports both adults and children. Here are some simple things to do to make everyone's day run a little smoother. These simple things also help build a child's brain and get them ready to learn important life skills.
Value of Routines for Caregivers Handout - HCDC Pediatrics (harvard.edu)
---
Support families to explore the great outdoors
Forestry England - Join Superworm and friends on their brand-new forest adventure! Follow the new Superworm trail and see what amazing facts you can discover about the small but mighty creatures in the much-loved Superworm story.
With trails opening all across England, get a wriggle on, grab your trail pack, and enjoy the perfect family day out near you!
Superworm activity trails | A super family day out | Forestry England
---
Physical activities to promote at home
Families could try 'Minute Shake Up' games by NHS Healthier Families: 10 Minute Shake Up games – Healthier Families - NHS (www.nhs.uk).
Alternatively, parents can help under-5s live active and healthy lives with these practical ideas for physical activities to help with babies and young children's physical development: https://www.earlymovers.org.uk/
All babies and toddlers need to be active. Here, the NHS shares lots of ideas for parents: How to keep your baby or toddler active - NHS (www.nhs.uk)
---
Baby Buddy App by Best Beginnings
Here is a great app' to share with your parents.
Baby Buddy app | Best Beginnings
This is a free multi-award-winning, interactive pregnancy and parenting app which has been created to support parents, co-parents and caregivers, and to back up frontline practitioners' work and communication. Baby Buddy provides trusted, evidence-based information and self-care tools, based on the latest research and is NHS-approved.

---
Bolton Start Well at Home - Facebook group page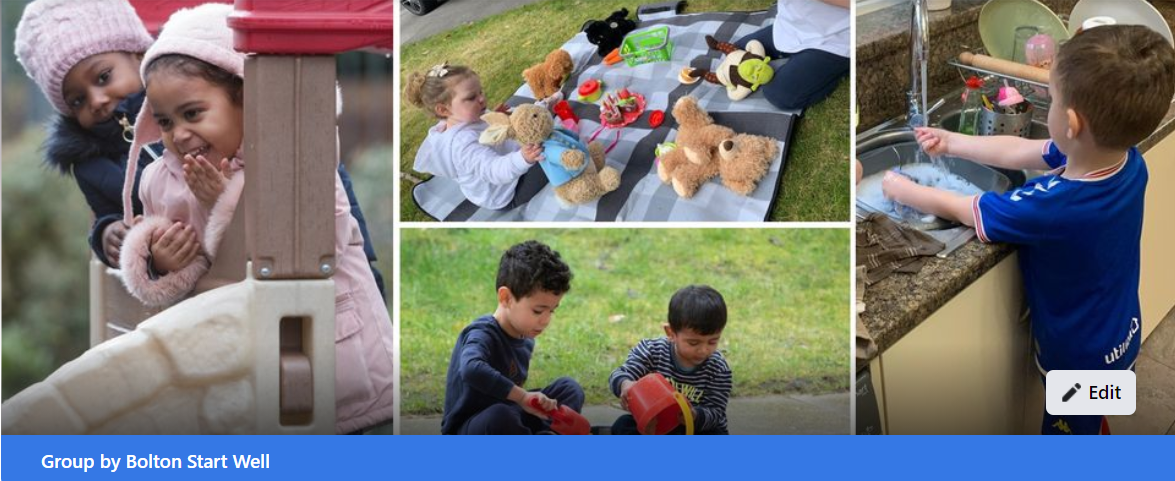 Have you shared the Bolton Start Well at Home Facebook page with your parents?
Parents and children can watch and join in daily with stories, rhymes, activities and lots more!
Here is the link to the page: https://www.facebook.com/groups/BoltonStartWellatHome. Please share this regularly in your news letters, via social media and any other communications with families.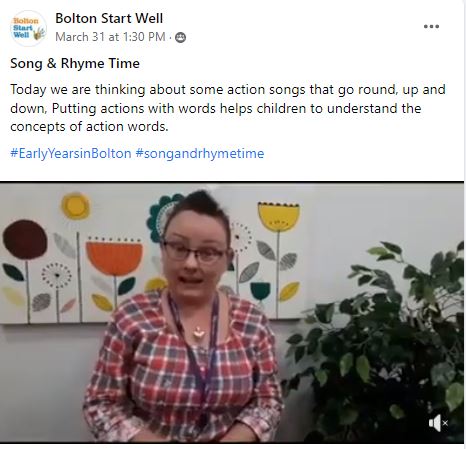 ---
We would love to see your ideas to support parents and other practitioners. Please send us your ideas by emailing StartWellBookings@bolton.gov.uk and marking your email 'Idea Swaps'.
Don't forget to use the hashtag #earlyyearsinBolton in your Facebook and Twitter posts, so that we can see the great work you are doing and maybe feature it in this spot.