Observation, Assessment and Planning
Practitioners must consider the individual needs, interests and stage of development of each child in their care, and must use this information to plan a challenging and enjoyable experience for each child in all areas of learning and development.
Practitioners working with the youngest children are expected to use the Statutory Framework for the Early Years Foundation Stage (2017), to focus strongly on the three prime areas, which are the basis for successful learning in the other four specific areas. There is no single observation, assessment and planning system or format as needs will vary across individual settings.
Statutory framework for the early years foundation stage
The framework states the standards that school and childcare providers must meet for the learning, development and care of children under 5.
Downloads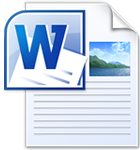 Individual Progress Tracker
The Individual Progress Tracker is a summative document which demonstrates progress in the EYFS by identifying children's starting points (on entry) and at following assessments. The bands are the developmental bands used in the Early Years Outcomes/ Development Matters documents.