Funding for the Early Years and Childcare Entitlement
Provider Portal for the Funded Early Years and Childcare Entitlement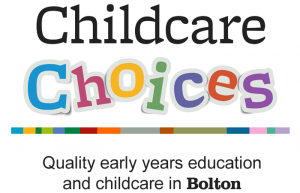 The Capita One Provider Portal is a secure, web-based system that allows an authorised person to:
Undertake eligibility checks for two year old early education places;
Check the progress with two year old eligibility checks that you have undertaken;
Complete your headcount form for 2, 3 and 4 year old funded education places;
Undertake validation checks for the 30 hours funded entitlement for working parents of three and four year olds (extended entitlement); and
Update setting information i.e. vacancies, costs etc.
This system is currently used by Schools and Daycare providers including Childminders. All childminders are now encouraged to sign-up to access the Provider Portal. For those Childminders who have not yet signed up to use the Provider Portal, a separate process is used. This process is outlined in the Funded Early Years and Childcare Entitlement: Operational Guidance.
In order to gain access to the Provider Portal, you must e-mail: one.support@bolton.gov.uk or telephone Bolton Council Information Management Team on 01204 338621.
If you already have a login for the Capita One Provider Portal, you can access the One system here.
Portal Query
Team Contact Details
Headcount and support on completing headcount tasks
Strategic Finance Unit: 01204 337169
earlyyearsfinance@bolton.gov.uk
Technical support (accounts/password resets)
Information Management: 01204 338621
one.support@bolton.gov.uk
Eligibility checking and support using the eligibility checkers for two years and 30 hours
Families Information Service: 01204 332170
families@bolton.gov.uk
Further guidance on the use of the system can be found below.
Downloads
Better Start Portal - User Guide
The Better Start Portal is a secure way for children's educational assessment information to be collected and analysed at key points.
The key points are:
on entry to funded 2 year old education
on entry to funded 3 and 4 year old education
on entry to reception
EYFS Profile
The Better Start Portal enables Early Education providers to input data for children in their setting, with reports that can show patterns and trends and support in house analysis.
Self Update Portal - User Guide
The Self Update Portal enables early years providers to maintain and submit provision information to the local authority. This information is then made available to parents/carers who enquire about childcare provision through My Life in Bolton
Provider Portal Privacy Notice
A document outlining the information we gather about parents and their children and how this is processed to enable us to identify eligibility for 2 year old funded early education and childcare.
Provider Portal Access Protocol Declaration
Role and responsibility of Bolton Council and Early Years Providers in the use of the Capita One Early Years Provider Portal (including the Access Request Form).
Provider Portal Terms and Conditions
User Access Form and associated Terms of Reference for early years providers requiring access to the Capita Early Years Portal.
Provider Portal Training Slides
Early Years Portal Training for the 2 year old process and eligibility checking.
Provider Portal 30 Hours Guidance
Early Years Portal guidance for 30 hours including headcount, navigation, validation, support and more.
Provider Portal 2 Year Old Guidance
Early Years Portal guidance for 2 year olds including navigation, assisted application, family/child claim, application search and more.
Provider Portal Headcount Guidance
Early Years Portal guidance for headcount including navigation, messages, tasks, submission download and more.
Provider Portal Frequently Asked Questions
Factsheet for providers outlining frequently asked questions associated with the Early Years Provider Portal.
Provider Portal Self Update Early Years Census
Early Years Census – Portal User Guide.