Early Years Providers Business Planning and Support
Free Business Planning Tools - Hempsall's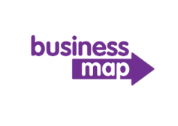 The Hempsall's Business Change and COVID-19 Response Tool
The challenge of managing early years and childcare businesses
Managing an early years or childcare setting is a complex task. This Business Map uses tried-and-tested steps through a journey to support businesses to review themselves. It also sets out a process to identify opportunities and risks and turn them into planning. ​
COVID-19
No-one has ever managed early years and childcare businesses through a COVID-19 pandemic before. And so, the Business Map has been designed to assist with finding routes through change, COVID-19 response and new business planning.
Resources developed with the sector, for the sector
The resources published following Hempsall's 2021 national webinars on Steps to Business Plan are available here.
Alternatively, all of the resources can be downloaded individually below:
Additional resources from Hempsall's