Supporting the Home Learning Environment
Over 3s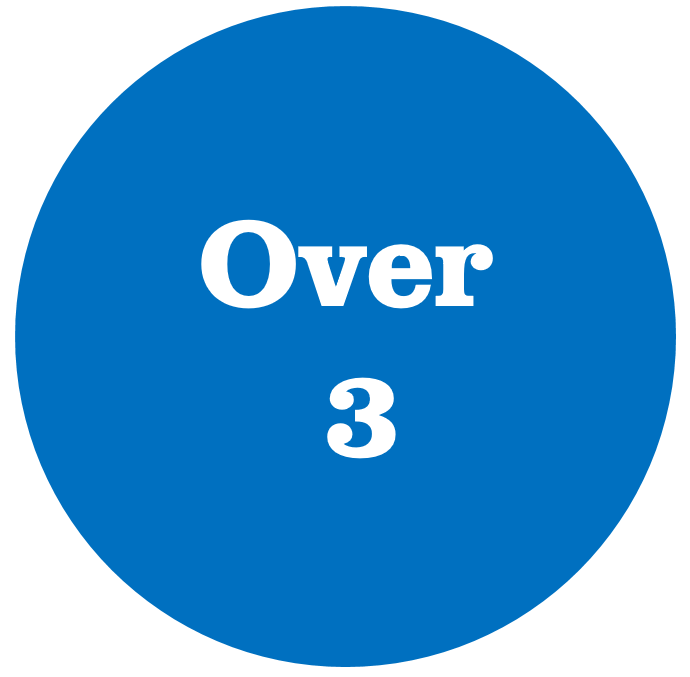 Resources for Parents
We have collated some resources which might help you to help parents and carers at home with young children during the COVID - 19 pandemic.
We hope that they can be used to support and offer ideas at what may be a very challenging time.
Explaining coronavirus to young children
There are a number of websites and online resources to help you and your parents and carers to explain what is happening during the COVID-19 pandemic
This Social Story can be used with young children to talk about coronavirus and it's effect on our lives during the pandemic.
How much do children understand about coronavirus and how much should adults tell them? Kate Mason, a child psychologist from Worcester, thinks even very young children understand a lot more than we realise, and says it's important to get them talking and asking questions.
Shasha at Bolton Library reads "While we can't hug" which explains to young children how you can still show your friends and family you care, even when you can't touch.
Home Learning Support for young children
A large collection of sensory, play and story ideas to use with young children.
A simple explaination from Pathways about Sensory Integration and a range of ideas that can be accessed at home to support a child who requires additional sensory stimulation.
Live Play Sessions and Parent Support
Suitable for young children, this is a collection of fun live sessions that you can join in with your child. It also provides links to various parent support materials.
Nadia Dodd, a teaching Assistant at Green Fold Special School (Part of The Orchards Federation), has kindly shared this simple guide to communicating and interacting with children who need a little extra support around social communication skills.
Scheduling regular Brain Breaks can make a big impact in your home schooling routine. Vera Schleiffer, a Teaching Assistant at Green Fold Special School (part of The Orchards Federation), has compiled a user friendly guide to brain breaks. The guide includes symbols to help you get started.
Paula Quinn is a Teaching Assistant from Green Fold Special School. Paula has kindly recorded some children's songs and collated some resources and symbols to accompany them. Enjoy sharing these regularly with your child to encourage choice making and early communication skills.
Home Learning Support - movement and physical development
Here are some activities that parents can try at home with young children to support their physical development. Early Years Practitioners in Bolton can learn more about the Mark Making to Writing Journey by signing up for our fully funded (FREE) professional development training which covers this fantastic resource in much more detail.
Mark Making to Writing Journey - Page 48
Mark Making to Writing Journey - Page 58
GREATERSPORTS, a charity with a passion to changes the lives of children through physical activity and sports, have created a number of leaflets to support parents and carers to get their little ones moving. You can find the information about their campaign here and the leaflets below:
Top Tips for Movement - Toddler
Top Tips for Movement - Pre-school
Further Home Learning resources
Children like to help parents with jobs around the house, this helps to promote their independence and supports their learning and development. Involving them in simple tasks can support their language and communication, physical skills and their personal, social and emotional development. In April 2020, during the first period of lockdown, Bolton Start Well produced a set of activity cards around the Home Learning Environment, which has since been extended to include supporting videos. You can share these daily or weekly with your parents.
Helping around the house
These activities will help a child/ren to feel valued and give them a sense of pride. The activities will help them to be more actively involved with day to day jobs around the home. By involving them in daily routines/activities, it will help to develop their self-confidence and self-awareness and most importantly their life skills.
Music and tidy up
Music interweaves through all areas of learning and development. Music can be a way of exploring, communicating and responding to experience. Making music with others in the home can be a social experience, whether this be parent-baby exchanging coos, or two or more children making music with pots, pans or traditional instruments (if available).
This interaction with others, whether this be one other person or a group of children within a household, is personal to each individual and is often an expression of feelings. Sing a child's favourite song or rhymes and carry out the actions. Use music at tidy up time to support children to put away their toys before the music stops.
Sharing a book
Whether a child has a favourite book they want to read over and over (and over) again, or you just want to keep them interested in a new book, research indicates that reading to and sharing books with babies/young children helps emotional bonding and promotes strong and loving relationships and secure attachment. These bonds are key to developing the building blocks for positive emotional health and wellbeing in later life.

Children will benefit immensely if parents/carers read aloud with them, even once they have started to read themselves. They will learn new words that are beyond their reading ability and will love the time spend with them. Children learn best when adults are responsive to them – let the child lead and talk about whatever interests them. So by reading to children, you'll not only promote their language development, but also nurture an early love of books and reading – an interest that will serve them well for years to come.
Pretend Play and Picnics
When children use their imagination, it allows them to express themselves verbally and physically. Pretend play and dressing up has a positive impact on children's confidence and self-esteem by allowing them to act out different scenarios in a safe environment. They are also experimenting with decision making and practising social skills.

Encouraging a child to dress up and engage with pretend play, helps them to unwind and become whoever they want to be. Parents can join in with children and become superheros together? This is an opportunity to have fun.
Den Making and Cosy Areas
This week we are focussing on making dens and cosy areas with children. It is widely recognised that the environment that a child or young person is in can make a big difference to their communication – whether it's always noisy and chaotic or if there are quiet times and spaces to talk.
Children love making their own dens/cosy areas under tables, behind the sofa or out in the garden under the washing line. Providing child/ren with the materials they need, such as large sheets/blankets or saris, clothes pegs and a few cushions to make their own den/cosy area, promotes their independence.
Setting up a cosy area for children helps them to have their own space where they feel safe and secure. This also gives them a quiet area which enables parents/carers to interact with their child without all the disruptions of television/radio/mobile phones. It provides them with a quiet space where they can read a book or play with their favourite toys. This will provide opportunities for everyone to talk, listen and take part.
Creative play
Creative play has an important role in childhood, building perseverance, confidence, understanding and imagination. Children love the chance to explore and experiment with different creative materials such as paints, colouring pens and crayons and a variety of different objects. With enough paper and paint, a painting activity can keep even a two-year-old busy for a long time.
This is a serious process, art - the end product may be beautiful, but it's all about the fun of new textures, messy hands, and discovery! Don't worry if there is no paint available, other products can be used - try mixing some flour and water with some food colouring and allow children to explore the texture, mark making with their fingers. Families can look round the house to see what other materials are available, marker pens/crayons or pencils. Why not create a collage with the finished artwork?
Creative play is a great way for children to discuss their creative work and learn vocabulary to articulate experience. Children often think aloud while creating their products, providing families the opportunity to observe their thought processes.
Communication and Language
Bolton Library Facebook page are reading weekly stories (virtually) for young children to enjoy with their families during periods of lockdown.
Communication and language development top tips
Sharing language in daily routines
It's important to share language with babies and children during daily routines. Talking about what you and your child are doing will help them to understand and use new words. When the words match what is happening, they are much easier to learn! It's never too soon for parents and carers to start doing this.
In the cards below, we will be giving you some ideas to share with parents of what to say in different daily activities, whatever stage of language development their child is at.
It's a real advantage to speak more than one language and a child will really benefit from being bilingual. Parents and carers should continue using their home language during daily routines and this will help all of the child's language learning.
Sharing language in daily routines - Bathtime
Sharing language in daily routines - Bedtime
Sharing langauge in daily routines - Teatime
Sharing language in daily routines - Changing a nappy
Sharing language in daily routines - Playing in the sun
Sharing langauge in daily routines - Playing in the garden
Tuning into sound
Tuning into sounds is good for both adults and children, it is a great way to develop a children's listening and attention skills. Children's favourite sound of all is their parent's voice, they love to listen to them talking and singing to them. How about changing a tone of voice or whispering? Tune in and see how the child responds.
Currently families are spending lots more time at home together which can feel overwhelming, so finding things as a positive distraction is good for everyone's wellbeing.
It's ok to feel anxious, stressed or worried and during this difficult time and listening to sounds can be a great way to relax and unwind together.
This theme is around tuning into sounds. It looks at sound hunts, sounds around us and voice sounds.
Tuning into sound - Sound hunts
Tuning into sound - Sounds around us
Tuning into sound - Voice sounds
Internet Safety at home
Top Tips - Screen time guidance
Childnet have produced some FAQ's to help keep your youngest children safe on the internet. Includes lots of useful links.
Online Resources for Parents and Carers
Childnet International have collated all the best key advice, reviews and tools to help keep your youngest children safe on the internet.
A guide developed by UK Safer Internet Centre to help parents to support children to use their iPad/tablet safely.
CBeebies - Toddlers and Tablets: Ten First Steps
Parents/carers can learn techniques to ensure their toddlers get off to the right start with tablets.
DigiLitEY - Smart parenting in the digital age
This simple how-to guide is aimed at families with children aged 0-8 years. It explore safety within the digital world and encourages families to engage with fun educational online activities.
TAP (Technology and Play) - Play and creativity with apps
A guide for parents - Exploring Play and Creativity in Pre-Schoolers' Use of Apps.