Bolton Early Years Integrated Communication and Language Pathway
Risk and; or Specialist Support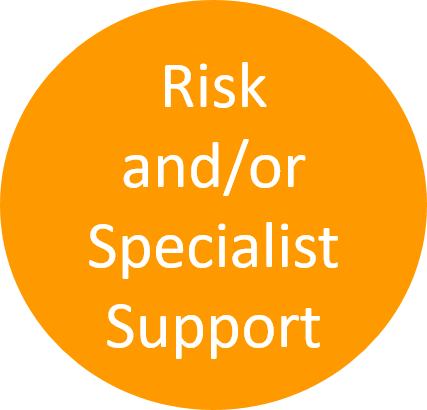 Overview
This section is for those who have not benefited from or are unable to use help, but are such a risk they are still in contact with specialist services. It is envisaged that all children accessing services at this level with have an Early Help Assessment completed.
Criteria for accessing specialist help from Paediatric Speech and Language Therapy:
Diagnosis of additional or complex needs impacting on the child's speech and language development
Limited reported/observed progress following interventions as detailed in previous sections in the Pathway
Transfer from EYCLDS
Referral from other professional e.g. Paediatrician
Professional judgement of a likely persistent speech and language delay
How are these interventions accessed?
Send a copy of the completed and signed Early Help Assessment Form and Action Plan directly to the Speech and Language Therapy Service at Breightmet Health Centre, Breightmet Fold Lane, Bolton, BL2 6NT or email paedcommtherapyreferrals@boltonft.nhs.uk
Resources