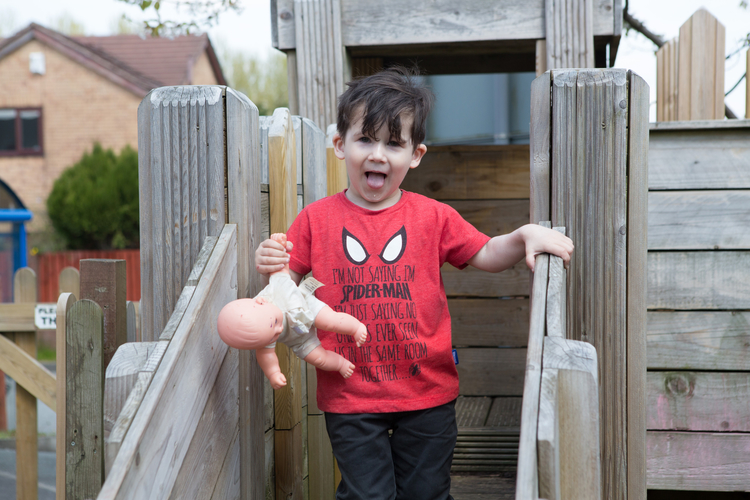 The Role of the Early Years SENCo Course | 17th June 2021 | 3:30pm - 4:30pm
£45.00
Stock: 7
SKU: Pre-recorded videos with follow up live Q&A session on 17-06-2021 3:30pm - 4:30pm
Category:

courses
Course Description
This course will support
SENCOs who are new to the role and would like to understand their basic responsibilities.
Experienced SENCOs who would value an opportunity to refresh their knowledge and understanding.
Childminders who require SENCO training.
As part of the course, you will receive access to 2 hour long in-depth, pre-recorded training videos which you will need to view prior to the online interactive Q&A session on the 17th June 2021, 3:30pm - 4:30pm.
The one hour interactive session on 17th June will provide an opportunity to consolidate learning as well as time to ask any questions that you may have.
What will I learn?
Practitioners who attend this course will:
Develop a clear understanding of the requirements of the Code of Practice for children with Special Educational Needs and/or Disabilities in early years;
Have a better understanding of the Bolton pathways for SEND and how to work with targeted support services;
Be able to adequately identify, assess and plan for children with SEND and feel confident working with parents in this area; and
Have a better understanding of when to be concerned about children's development and how to work with outside agencies.
Delivered by: Bolton Start Well SEND Team
Who is this course for?
This workshop is aimed at new and experienced early years SENCOs and Childminders.
Booking Arrangements
E-mail: StartWellBookings@bolton.gov.uk if you need assistance when booking online.
Course delivery
This course will be delivered using a blended learning approach and will include pre-recorded videos (part 1 and 2) sent out prior to this interactive session. Access to the interactive session is via Microsoft Teams.
Once you sign up for the course, you will be sent a welcome email with a link to view the pre-recorded element of the training, and any supportive pack appropriate to the training. Should you need to, you will be able to pause the pre-recorded presentation while you view it or view it again using the same link. This link is intended for you only and should not be shared, copyright applies.
The online session on the 17th June 2021 at 3:30pm - 4:30pm via Microsoft Teams is an essential element of the training, an opportunity to get together with a member of the Start Well SEND team and others following this course to ask questions, share good practice with your peers and complete the final element of the training.
You will be able to submit questions in advance via StartWellBookings@bolton.gov.uk. Please state the name and date of the session on any emails.
Please note, you can access Microsoft Teams via a tablet, computer or smart phone device and you can join as a guest if you do not have an account. Alternatively, the Teams app can be downloaded for free onto a smart device prior to the event from the App Store or Google Play.
Charges
The links to the training are for the use of the recipient only and should not be shared.
Please note that we will invoice everyone who attends traded training and we regularly check the attendee list against the course register as we would do in a face to face session.
If you are unable to attend a booked training place and want to send the links to a colleague to attend in your place, please email StartWelBookings@bolton.gov.uk to make the change to the register and avoid being charged twice
Commitments and Cancellations
If you withdraw from the training before you are issued with the resources or online joining instructions, the following sliding scale of charges will apply:
| Calendar days' notice before the start date of the course | Fee applicable |
| --- | --- |
| 29 calendar days or more | No charge |
| Between 15 and 28 calendar days (inclusive) | 50% of course fee |
| Between 1 and 14 calendar days (inclusive) | Full course fee |
| Failure to attend | Treated as late cancellation and full course fee will be charged |
All requests to withdraw must be received in writing to startwellbookings@bolton.gov.uk with the date accepted as the date of the email.
Charges will become effective on the date when we issue the booking confirmation and welcome email, unless we receive an undeliverable return, excluding any Out of Office notice.
Disclaimer
If for any reason we are unable to deliver the training as agreed, we will notify all delegates booked onto the course as quickly as possible with a revised date.
A full refund will be given in the event that we cancel the training in full.
Prices are valid until 31st August 2021.
Date: 17-06-2021
Time:
1 hour | 3:30pm - 4:30pm
Max Availability: 15
Roles:
Childminders
SENCos
Categories:
Professional Development Session
SEND
Location:
Online
Type:
Traded
Tutor:
Alex Baxter
Bolton Start Well Team
Eleanor Evans