Observation, Assessment and Planning
2 year olds
Ages & Stages Questionnaire-3 (ASQ-3) and Ages & Stages Questionnaire: Social and Emotional (ASQ:SE)
The ASQ-3/ASQ:SE factsheet explains how the Ages and Stages Questionnaires will be used to collect data for a public health outcome measure of child development at age 2.
The factsheet is for Public Health Nurse providers and others involved in the roll-out of the ASQ-3™ tool, and provides information about:
What the tool is;
How it will be used;
Why it was chosen;
Accessing the tool;
Training for using the tool;
Data collection arrangements.
Statutory progress check at two
When a child is aged between two and three, practitioners must review their progress and provide parents and carers with a short written summary of their child's development in the prime areas. This progress check must identify the child's strengths and any areas where the child's progress is less than expected. If there are significant emerging concerns, or an identified special educational need or disability, practitioners should develop a targeted plan to support the child's future learning and development, involving parents and carers and other professionals as appropriate.
It is for practitioners to decide what the written summary should include, reflecting the development level and needs of the individual child.
Practitioners should encourage parents and carers to share information from the progress check with other relevant professionals, including their health visitor and the staff of any new provision the child may transfer to.
Where possible, the progress check and the Healthy Child Programme health and development review at age two should inform each other and support integrated working. This will allow health and education professionals to identify strengths as well as any developmental delay and put into place support they think the child and family might benefit from.
Guidance
The DfE have said they will review if revised guidance for 2 YO progress checks is needed, but to date the existing guidance is still available: Foundation Years Style Guidelines (boltonstartwell.org.uk).
We can share some examples (attached) that the Early adopter schools used last academic year, that settings can use or adapt as they choose.
Red Book insert
There are not currently plans to redevelop the red book paper inserts at present as the Red Books are being digitised nationally.
You can still use the Bolton duplicate pads to put into the children's red books, they can be used to broadly show where children are in the 7 areas. Please contact the Start Well Quality and Outcomes Team by email: startwellbookings@bolton.gov.uk or telephone: 01204 338149 for your copy of the Progress Check at 2 duplication pad. However, we have developed a sample without the smaller bands that you could photocopy and use instead.
Downloads

Red Book insert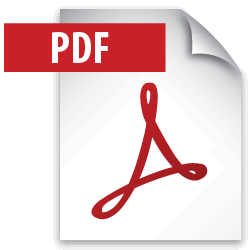 2 year old progress check – None statutory guidance for the EYFS 2022
The Department for Education (DfE) have also published a vodcast to explain the new 2 year old progress check guidance to early years practitioners, and a blog that highlights why the progress check is important now, more than ever, as we support children to bounce back from the COVID-19 pandemic.