Bolton College: early years courses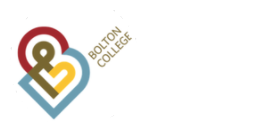 Early years training with Bolton College: Level 2 to 4.
Updated 24th March 2022
All courses for 22-23 will be live on the Bolton College website after Easter.
Applicants will be able to click "apply", complete the form and will then receive a telephone interview on a Thursday evening.
Bolton College have some evening presentation events, for anyone who isn't sure of which course they would like to do. Just go along to one of the presentations and ask the course tutors for more information. – These sessions can be booked via the Bolton College website.
2022
Bolton College have a range of Early Years programmes, with clear progression pathways to university, employment or promotion.
Interested? Take a look at their website today: https://www.boltoncollege.ac.uk/courses/childcare/