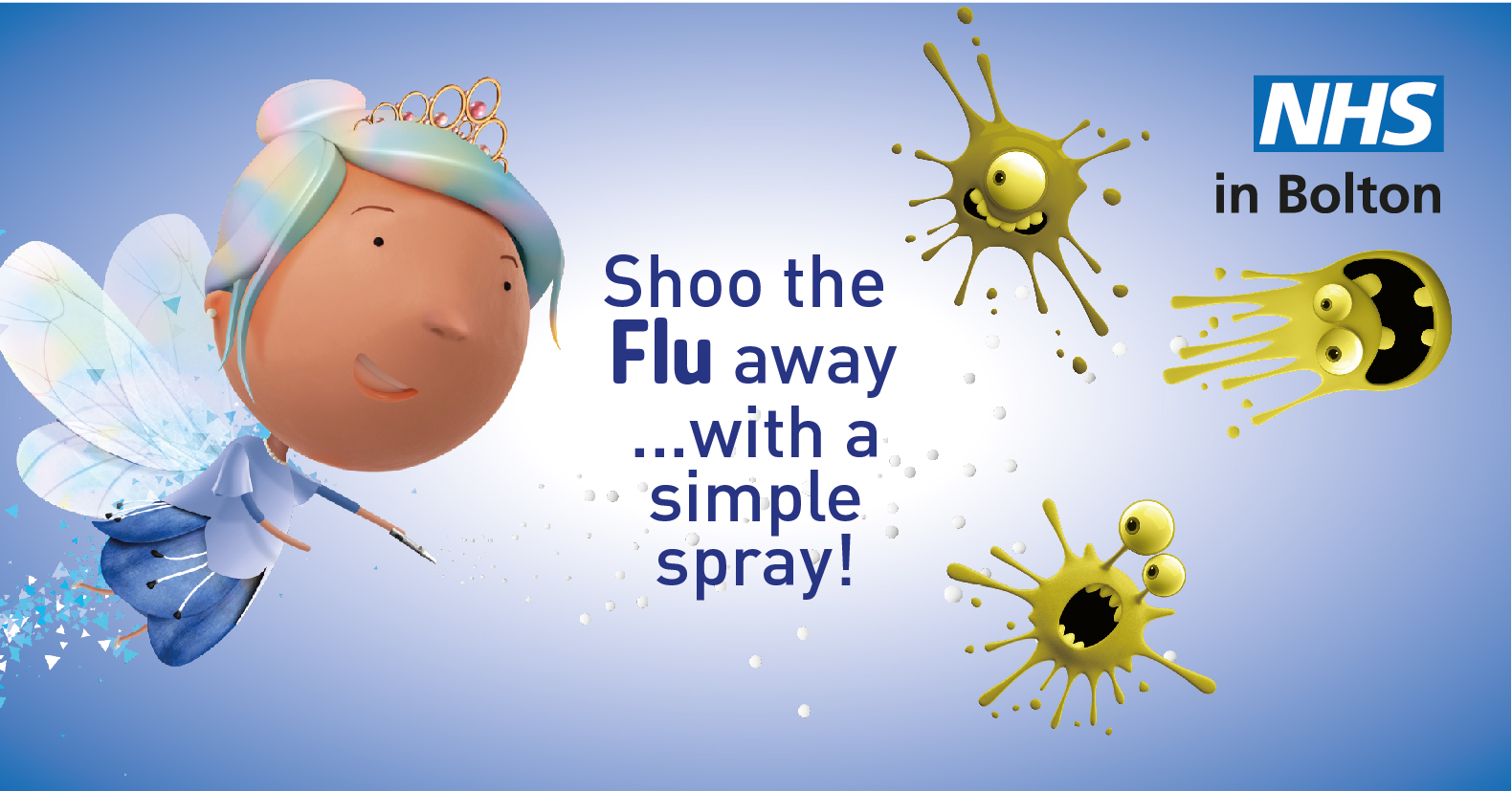 Help Flo the Flu Fairy in her fight against flu and shoo the flu away!
Flu season is here and the NHS in Bolton is appealing once again for your help in raising the profile of the FREE nasal spray for 2-3 year olds.
Last year, Bolton Clinical Commissioning Group (CCG) introduced the character, Flo the Flu Fairy, to help inform families about the importance of protecting themselves and their loved ones against the spread of flu in our community.
Flo is back this year, with a few minor tweaks and the CCG have produced some resources to remind parents to make an appointment with their GP in order to get their little ones protected.
If you would like some Flo posters and stickers for your setting, please contact Bolton CCG on bolccg.communications@nhs.net or call us on 01204 462020.
Flu is a nasty viral infection that is easily spread. It can cause a temperature, sore throat, stuffy nose, dry cough, aching muscles and extreme tiredness and no one wants to see their child so poorly.
Flo the Flu Fairy is on a mission to 'Shoo the flu away', so do your bit in the fight against flu and encourage your families to speak to their GP today!
For more information, follow this link: https://www.boltonccg.nhs.uk/patient-zone/flu-facts-and-how-to-protect-yourself