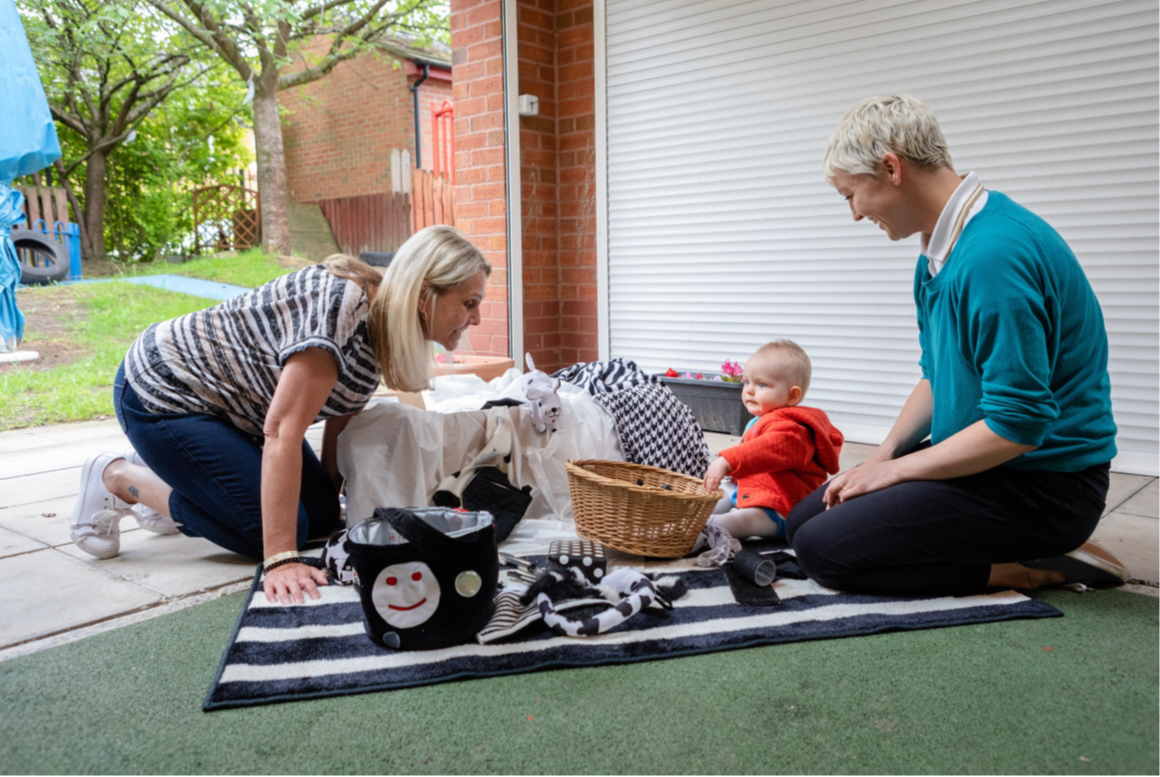 Embedding a Language Rich Environment | E-learning
£0.00
Stock: 91
SKU: Embedding a Language Rich Environment | E-learning
Category:

courses
Description
This E-Learning package is available upon request to access any time.
You'll explores the tools available to enable you to reflect on and embed a language rich environment in your setting, building positive relationship and creating a shared understanding with the practitioner as the main resource to develop children's communication and language.
What will I learn?
Over the two-part training course, participants will:
Build on and embed a language rich environment in your setting through sharing good practice, reflecting and identifying ways to move forward;
Reflect on and embed good practice around good adult child interactions and vocabulary development as detailed in the revised EYFS;
Consider the Communication and Language Toolkit to ensure the most effective use of resources and a clear understanding of how to access communication and language support via the Bolton Integrated Communication and Language Pathway; and
Reflect on the role of the adult in spoken and non-verbal interactions, to support children's learning in your setting and supporting parents to carry this on in the home environment.
Thank you to our Bolton settings for supporting the session through sharing their good practice!
Communication and Language Surgery Dates
Following completion of this E-learning course, the Start Well Communication and Language Development Team invite you to attend one of the Communication and Language Surgeries (online drop-in) to access further support and consolidate your learning. Please come along ready to discuss any communication and language elements you would like further clarification around or support with.
Book onto a suitable date from those listed below via: https://www.boltonstartwell.org.uk/courses.
Surgery dates 2022/23
| Daytime (3:30pm - 4:30pm) | Evening (6:30pm - 7:30pm) |
| --- | --- |
| 19th January 2022 | 17th February 2022 |
| 15th March 2022 | 21st April 2022 |
| 11th May 2022 | 9th June 2022 |
| 6th July 2022 | 29th September 2022 |
| 19th October 2022 | 24th November 2022 |
| 14th December 2022 | 19th January 2023 |
| 15th February 2023 | 16th March 2023 |
You must watch complete this e-learning training prior to attending one of the above surgery dates.
Delivered by: Bolton Start Well, Communication and Language Development Team
Who is this workshop for?
This E-learning course is aimed at all Bolton PVI and school group providers of the EYFS.
Booking Arrangements
Please complete the booking online section above.
If you are booking on behalf of other members of staff, you must provide individual names and email addresses for each person in the 'Additional Information' section of the booking form to complete registration. Generic email addresses such as manager@, office@ or email addresses in the name of the nursery not the individual will not be accepted.
When registration is complete, a welcome email will be issued and you can then access the E-learning platform here.
If you already have access to the E-learning platform, please email StartWellBookings@bolton.gov.uk to have this course added to your training record.
E-mail StartWellBookings@bolton.gov.uk if you need assistance when booking online or accessing this E-learning course.
Course Delivery
Once enrolled, you can complete this E-learning course anytime, at your own pace.
Please note: to get the most out of this training, delegates will need to allocate at least 4 hour to complete the course. You will be able to stop, start and revisit the modules as and when needed.
On completion of this course, a certificate will be issued automatically.
E-mail: StartWellBookings@bolton.gov.uk if you need assistance with this course or have any issues whilst accessing the E-learning platform.
Disclaimer
If for any reason we have to cancel or postpone training, we will notify all delegates booked onto the workshop as quickly as possible.
Date: 31-07-2022
Max Availability: 100
Roles:
All Early Years Practitioners
Communication Champions
Categories:
Communication and Language Development
Every Child Training
Professional Development Session
Location:
E-learning
Type:
Fully Funded for Bolton Providers Only
Tutor:
Bolton Start Well Team