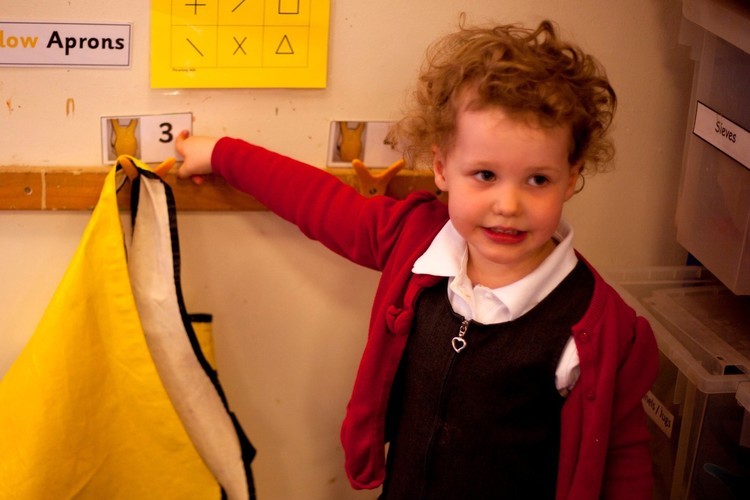 Early Years Based Information Carrying (EYBIC) Work Pack | E-learning
£36.00
Stock: 100
SKU: EYBIC E-learning
Category:

courses
Description
This in-depth e-learning training is available upon request to access any time.
The course is based around the Early Years Based Information Carrying (EYBIC) Word Pack - a great resource that delivers effective interventions focused on improving listening and attention skills, auditory sequential memory, vocabulary development, receptive and expressive language and early communication skills.
You will need a copy of the EYBIC Word Pack, which we will refer to during the training. If you don't already have a copy, this should be purchased from Elklan Training Limited prior to commencing the training.
What will I learn?
This package of training will support your understanding of Information Carrying Words (ICW) and will include discussion around the activities contained in the EYBIC Word Pack as well as a detailed explanation of how to use the EYBIC Word Pack resource.
On completion, you will:
Have built confidence and skills to support the development of children's vocabulary and expressive learning, listening and turn taking skills;
Be able to offer practical advice and strategies to support parents and families; and
Have a range of practical ideas and resources to aid you work with small groups of children at risk of speech and language delay.
EYBIC Word Pack
The EYBIC Word Pack is a rich resource containing beautiful pictures and interesting activities to promote the vocabulary, speaking and listening skills of a wide range of children through the principle of Information Carrying Words. The concept provides a structured framework, which helps children to increase the amount of information they can remember. This resource is produced by ELKLAN. If you don't already have a copy, this should be purchased from Elklan Training Limited prior to commencing the training.
Communication and Language Surgery Dates
Following completion of this E-learning training, the Start Well Communication and Language Development Team invite you to attend one of the funded (free), Communication and Language Surgeries (online drop-in), to access further support and consolidate your learning. Please come along ready to discuss any communication and language elements you would like further clarification around or support with.
Book onto a suitable date from those listed below via: https://www.boltonstartwell.org.uk/courses.
Surgery dates 2022/23
| Daytime (3:30pm - 4:30pm) | Evening (6:30pm - 7:30pm) |
| --- | --- |
| 19th January 2022 | 17th February 2022 |
| 15th March 2022 | 21st April 2022 |
| 11th May 2022 | 9th June 2022 |
| 6th July 2022 | 29th September 2022 |
| 19th October 2022 | 24th November 2022 |
| 14th December 2022 | 19th January 2023 |
| 15th February 2023 | 16th March 2023 |
You must watch the training video prior to attending one of the above surgery dates.
Delivered by: Bolton Start Well Service, Communication and Language Development Team
Who is this workshop for?
This E-learning training is aimed at practitioners working with children aged 2-5 years. It is also suitable for those working with children learning English as an additional language.
Booking Arrangements
Please complete the booking online section above.
If you are booking on behalf of other members of staff, you must provide individual names and email addresses for each person in the 'Additional Information' section of the booking form to complete registration. Generic email addresses such as manager@, office@ or email addresses in the name of the nursery not the individual will not be accepted.
When registration is complete, a welcome email(s) will be issued and you can then access the E-learning platform here.
If you already have access to the E-learning platform, please email StartWellBookings@bolton.gov.uk to have this course added to your training record.
E-mail StartWellBookings@bolton.gov.uk if you need assistance when booking online or accessing this E-learning course.
Course Delivery
Once enrolled, you can complete this E-learning course anytime, at your own pace. Please allow up to 2½ hours in total to complete the full course.
On completion of this course, a certificate will be issued automatically.
E-mail: StartWellBookings@bolton.gov.uk if you need assistance with this course or have any issues whilst accessing the E-learning platform.
Commitments and Cancellations
If you withdraw from the training before you are issued with the resources or online joining instructions, the following sliding scale of charges will apply:
| Calendar days' notice before the start date of the course | Fee applicable |
| --- | --- |
| 29 calendar days or more | No charge |
| Between 15 and 28 calendar days (inclusive) | 50% of course fee |
| Between 1 and 14 calendar days (inclusive) | Full course fee |
| Failure to attend | Treated as late cancellation and full course fee will be charged |
All requests to withdraw must be received in writing to startwellbookings@bolton.gov.uk with the date accepted as the date of the email.
Charges will become effective on the date when we issue the booking confirmation and welcome email, unless we receive an undeliverable return, excluding any Out of Office notice.
Disclaimer
If for any reason we are unable to deliver the training as agreed, we will notify all delegates booked onto the course as quickly as possible with a revised date.
A full refund will be given in the event that we cancel the training in full.
Prices are valid until 31st August 2022.
Date: 28-08-2022
Max Availability: 100
Roles:
2-5 Year Old Provision
Communication Champions
Practioners working with children learning English
Categories:
Communication and Language Development
Professional Development Session
Location:
E-learning
Type:
Traded
Tutor:
Bolton Start Well Team