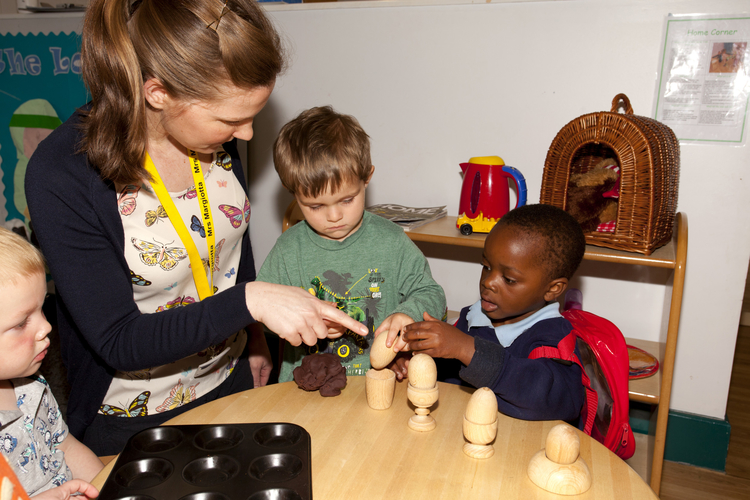 EYFS Leadership Course | 5-part Course
£220.00
Stock: 5
SKU: 17/11/21, 19/01/22, 16/03/22, 18/05/22, 06/07/22
Category:

courses
What happens on this course?
A bespoke course, designed for new EYFS leaders looking to advance their knowledge, understanding and practice. We will explore effective ways to develop a shared understanding of what is quality practice within the EYFS and efficient strategies to improve teaching across a team. The structure of the course allows delegates to visit key topics at opportune points throughout the academic year, with time in between for self-reflection. Delegates will be invited to complete a gap task and have additional 1-1 discussions.
The course will cover:
Consideration of what leadership and learning means in the EYFS;
Embedding and monitoring the new statutory framework;
Establishing a vision and ethos for EYFS in your school;
Exploring the characteristics of an effective EYFS Leader;
Roles and responsibilities of an EYFS Lead;
Preparing for inspection.
How often are the sessions?
This course takes place annually.
The course will be completed over five sessions. The first and last session will be held as a face to face group meeting and the remaining sessions are held online via Microsoft Teams. There will be the addition of a gap task and 1-1 discussions, dates and times for these to be arranged with the group.
Day 1: Wednesday 17 November 2021, 1:00pm - 4:00pm, St James Primary School, Farnworth, BL4 9QB
Day 2: Wednesday 19 January 2022, 1:00pm - 4:00pm (online)
Day 3: Wednesday 16 March 2022, 1:00pm - 4:00pm St Peters CE, Farnworth, BL4 9JT
Day 4: Wednesday 18 May 2022, 1:00pm - 4:00pm (online)
Day 5: Wednesday 06 July 2022, 1:00pm - 4:00pm, St Peters CE, Farnworth, BL4 9JT
To complete the course, delegates are expected to attend all sessions.
Delivered by: Bolton Start Well Service, Quality and Outcomes Team
Who is this course for?
This course is for EYFS Leaders in schools. It is suitable for teachers new to the position and for existing EYFS leads who want to develop their effectiveness.
Booking Arrangements
E-mail: StartWellBookings@bolton.gov.uk if you need assistance when booking online.
Course Delivery
The venue details for the two face to face sessions are listed above, please make a note of these in your diary. The remaining sessions will take place online via Microsoft Teams using the same link which will be emailed out to you along with your welcome email.
Once you sign up for the course, you will be sent a welcome email with a link to join the online training sessions. This link is intended for you only and should not be shared, copyright applies.
The training will be on the dates and times listed above and will be delivered by a member of the Start Well Quality and Outcomes Team.
Please note, you can access Microsoft Teams via a tablet, computer or smart phone device and you can join as a guest if you do not have an account. Alternatively, the MS Teams app can be downloaded for free onto a smart device prior to the event from the App Store or Google Play.
Commitments and Cancellations
As parts of this training for this course will be delivered online and can be watched or accessed again following the online delivery, you will be deemed to have accepted the charge as soon as we send out the joining details, resources and/or meeting or training access codes.
If you withdraw from the training before you are issued with the resources or online joining instructions, the following sliding scale of charges will apply:
| Calendar days' notice before the start date of the course | Fee applicable |
| --- | --- |
| 29 calendar days or more | No charge |
| Between 15 and 28 calendar days (inclusive) | 50% of course fee |
| Between 1 and 14 calendar days (inclusive) | Full course fee |
| Failure to attend | Treated as late cancellation and full course fee will be charged |
All requests to withdraw must be received in writing to startwellbookings@bolton.gov.uk with the date accepted as the date of the email.
Charges will become effective on the date when we issue the booking confirmation and Welcome email, unless we receive an undeliverable return, excluding any Out of Office notice.
Disclaimer
If for any reason we are unable to deliver the training as agreed, we will notify all delegates booked onto the course as quickly as possible with a revised date.
A full refund will be given in the event that we cancel the training in full.
Prices are valid until 31st August 2022.
Date: 17-11-2021
Max Availability: 12
Roles:
EYFS Leaders
Categories:
Professional Development Session
Location:
Day 1: St James Primary, Farnworth
Day 3 and 5: St Peters CE, Farnworth
Day 2 and 4: Online
Type:
Traded
Tutor:
Sheron Kantor