Early Years Update 24th July 2020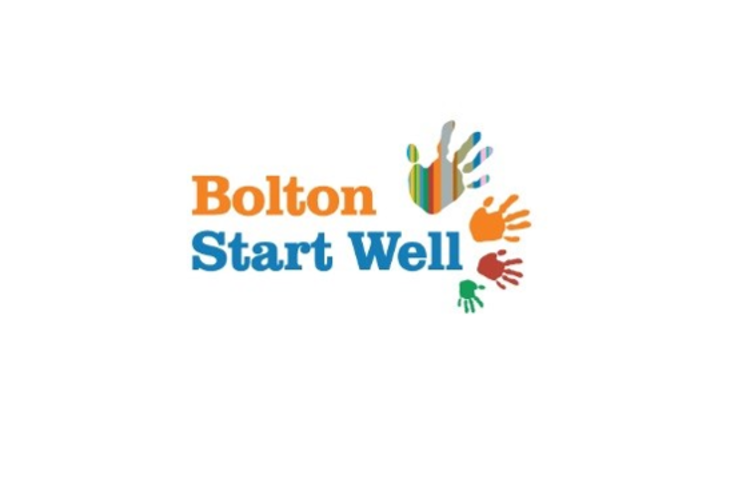 Weekly update for EYFS providers.
Dear Colleagues,
The summer holidays have now started and I know for many of you it is a busy time with summer sessions starting and wrapround provision opening. I do hope the summer goes well and please remember that Start Well is here over the summer to continue to support you and to work with you.
Any requests or areas that you feel you would like further help, support or guidance with, please email the team at startwellbookings@bolton.gov.uk. I will continue to send out updates as and when they come. Every Friday we will continue to publish the Public Health Data packs on the Start Well COVID-19 useful information site, so please keep checking, you can access it here: https://www.boltonstartwell.org.uk/news/article/45/coronavirus-covid-19-useful-information
---
Items included in this email:
1. Summer Out of School Session Activity Charter. COVID-19: Education, Childcare and Sessional Activity Signposting Service.
2. Early Years Professional Development Programme (update).
3. COVID-19 Early Education DfE Return for Bolton Providers.
4. Bolton Public Health COVID-19 Public Health Update for Education (this week's data in Bolton).
5. Funding Announcement from Government.
6. EYFS Settings and Start Well Coordination Hub Minutes (final meeting).
7. Updated COVID-19 Resource Packs for Early Years and Childcare Settings in Bolton.
---
COVID-19: Education, Childcare and Sessional Activity Signposting Service, Activity Charter.
This Charter of good practice is for all summer activity groups included on the Bolton COVID-19: Education, Childcare and Sessional Activity Signposting Service. please see the attachment for further information:
Early Years Professional Development Programme (update)
We wanted to give an update about the Early Years Professional Development Programme that was launched in January 2020. You will recall, it is a national language and literacy initiative which will improve language outcomes for children aged 2 - 4 years. The training for the programmes has been delivered in partnership with the Department of Education, Educational Development Trust and Elklan, the project is currently supporting seven Bolton Champions across the borough.
Seven months into the Programme, Strand 2 is drawing to a close and the Start Well team just wanted to say how proud we are of all the Champions and their settings. Despite having to deal with the pressures of COVID-19, they have strived to complete their Level 3 qualification using Elklan's suite of Speech and Language materials. We have been inspired by everyones commitment to the Programme and very much look forward to presenting them with their certificate in the Autumn term.
As we are all aware, many children have not been able to attended their setting during the summer term and we are concerned about the disadvantage gap for many children in Bolton. Programmes like this will be crucial to the work you do in early years. It fits in really well with the Every Child Training that has been rolled out across Bolton.
The next phase of the Programme will now commence in January 2021, with the roll out of 'Strand 3', at which point we will welcome a further 15 settings onto the Programme. If you would be interested in knowing more about the next phase and how you could be involved, or would like further information please contact: Rebecca.Albrow@bolton.gov.uk.
COVID-19 Early Education DfE Return for Bolton Providers
The Department for Education (DfE) has confirmed that this will continue until the end of September. They have asked local authorities to complete a weekly data return to help inform national early years and childcare policy relating to COVID-19. They are also collecting information from schools to understand who is currently attending school and wider provision for children and young people.
To make sure we accurately represent the early education and childcare market and challenges in Bolton, please can providers complete this data return on a weekly basis by 12 noon each Wednesday to allow your responses to be collated for the national return. This will replace the data collection you will have been used to completing over previous weeks – changes have been made in line with updated information requests from the DfE.
If you need any support to complete this, please email families@bolton.gov.uk.
To help reduce demand on providers we will use this same return to update the records being used by our Brokerage Team, who are supporting parents to find early education and childcare providers.
Bolton Public Health COVID-19: public health update for education
To access the weekly information for all education settings, use the links below:
Bolton Public Heath Briefing for Education
This briefing took place on the 16th July. You can watch a recording of the briefing by following the link below. There is a little time lag, so if you forward to approximately 7.25 mins the recording will start.
Questions and further information requests to public health:
A question and answers section took place at the end of the session, using questions from early years providers and schools. If you have any further public health questions, please can you email these to policyandperformance@bolton.gov.uk. Please also let us know about any information that you would find useful during the summer holiday period.
Funding Announcement from Government
On the 20th July, the DfE announced that they will pay local authorities for the places they would normally have funded in the autumn term 2020. This means that even if providers are open, but caring for fewer children than they usually would be in the autumn term - as a result of low demand from parents or for public health reasons - they can continue to be funded as if the coronavirus pandemic were not happening. This gives another term of secure income to nurseries and childminders who are open for the children who need them.
To ensure local authorities have sufficient funding to support providers during the autumn term, we are making an exception this year to the way we normally allocate early years funding to local authorities. Normally the DfE would use the January 2021 census data for funding allocations for the 2020 autumn term. By exception, the January 2020 census data will be used for funding allocations to local authorities for the autumn term 2020.
This means, DfE will be paying local authorities in autumn 2020 for the number of children who were receiving the free childcare entitlements before the pandemic began. DfE expect local authorities to pass that support onto providers who are open, but may not be as full as usual. The guidance sets this out in more detail, that council funding will not be reduced next term, but this will be a transitional period.
In Bolton, we are mindful that some settings may have higher numbers this year, so we would consider adjusting the figure to capture the additional headcount.
For example: if a setting had a headcount of 50 children in Autumn 2019, LA would continue to fund that in Autumn 2020 (even if the figure is lower this year). If the setting has an increase of 5 children, raising the headcount to 55, additional funding would be honoured for those 5 children.
EYFS Settings and Start Well Coordination Hub (last meeting)
Minutes from the meeting held on Thursday 23rd July 2020
It was agreed that this meeting is no longer needed. Thanks to all the managers who represented the sector at this hub throughout lockdown and reopening. We can always review this decision and reinstate the meeting if circumstances in the Autumn term should change. Please note, we welcome questions from any setting and aim to answer them promptly. Please can you forward any questions to: StartWellDevelopmentTeam@bolton.gov.uk
Updated COVID-19 Resource Packs for Early Years and Childcare Settings in Bolton
Here is the updated COVID-19 Resource Pack for Early Years and Childcare in Bolton.
More information here: https://www.boltonstartwell.org.uk/news/article/74/support-for-all-bolton-early-years-providers
Updated Guidance
The DfE have published the following detailed guidance to support schools and colleges to fully reopen in September and early years and childcare providers from 20 July:
Other updates include:
Other useful links:
Take care and I hope you find time to relax and take some rest this summer.
Kind regards
Helen
Helen Shearer
INTERIM HEAD OF SERVICE, START WELL PROFESSIONAL LEAD (EARLY YEARS EDUCATION AND CHILDCARE)
Start Well Service
Education and Learning Division
Start Well Service | Education and Learning Division | Department of People | Bolton Council | Harvey Start Well Centre | Shaw Street | Bolton | BL3 6HU
www.boltonsafeguardingchildren.org.uk
www.boltonsafeguardingchildren.org.uk/downloads/file/170/bolton-safeguarding-children-arrangements-during-covid-19
T: 01204 334246| M: 07824550699 | W: boltonstartwell.org.uk | www.bolton.gov.uk