Early Years Update 3rd July 2020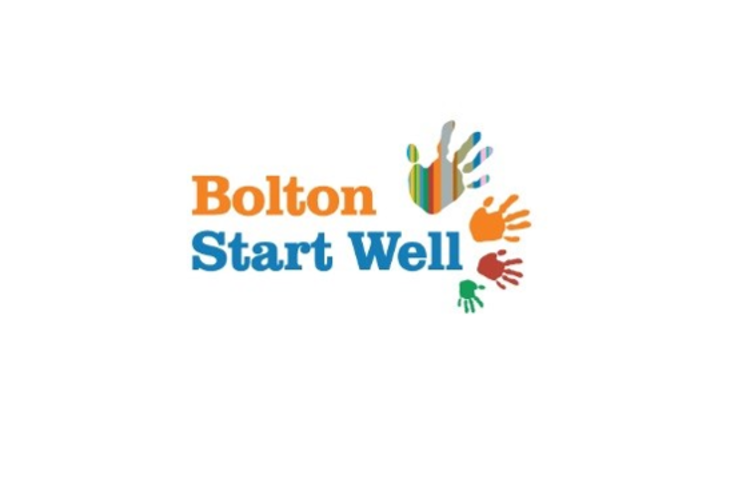 Weekly update for EYFS providers.
Dear Colleagues,
I hope that you are all well. Sorry there is a lot to share this week. I know that many of you have already seen the updated guidance from Government and are welcoming the removal of the group numbers 'bubbles' from the 20th July.
Yesterday Gavin Williamson MP, Secretary of State for Education, announced the detail that all schools are opening to all children from September 2020; early years providers will no longer need to restrict groups sizes (bubbles) from the 20th July and can resume their normal groups sizes. Clearly all providers need to read the updated guidance and in particular the protective measures guidance documents (links below).
Gavin Williamson MP, also said in response to a direct question that wraparound provision will open from September, alongside schools. He referenced the guidance documents that have been updated this week. In light of these announcements, we have scheduled sector briefings, details below. All of the updated documents are listed in this email below.
Items included in this email:
Summer Briefings, virtual meetings - book your place on a briefing
Bolton Public Health COVID-19 Public Health Update for Education
Launch of Bolton Start Well at Home - supporting families
Finding Your Way Through (free) training and support session for Bolton EY providers from Hempsalls to support business models during COVID-19
Reception Baseline Assessment (RBA) - Government update
EYFS Reforms - Government update
In this update, there are a number of attachments and links for you:
Bolton Public Health COVID-19: public health update for education
Summer Briefings - Virtual Meetings
Start Well will be facilitating a number of online Summer Briefings to look at the most up to date national and local guidance and information including:
Planning for wider opening
Updated guidence and disapplications
EY Reforms
Schools
A summer briefing for early years leads in schools will be held on Friday 10th July 2020, 1:30pm - 2:45pm. To book, follow this link: https://www.boltonstartwell.org.uk/news/article/86/start-well-summer-briefing-for-early-years-leads-in-school
PVI Daycare
A summer briefing for PVI daycare settings is on Thursday 16th July 2020, 10:00am - 11:15am; following on from this a network meeting for PVI daycare settings will be held on Monday 20th July 2020, 10:00am - 11:00am. This is a follow up opportunity for solution focussed discussion with peers to support your own planning. See below 'joining instructions' to book your place.
Childminders
A summer briefing for childminders will be held on Tuesday 28th July 2020, 6:30pm - 7:15pm. This is an opportunity to look at the current guidance and information and discuss what this means for childminders. See below 'joining instructions' to book your place.
Out of School Clubs
The next Start Well briefing for out of school clubs (ANNEX A own registrations) will be held on Thursday 9th July 2020, 1:30pm - 3:00pm
The next Start Well briefing for out of school clubs (based in PVI settings) will be held on Monday 13th July 2020, 2:00pm - 3:30pm.
The briefings will focus on out of school recovery planning for the summer and autumn term - a peer discussion facilitated by Start Well. See below 'joining instructions' to book your place.
Joining Instructions
Prior to the meeting: please email: startwellbookings@bolton.gov.uk to register your attendance. Confirm your email address, name and school/setting name within the email. A briefing invitation will be emailed back to those that register and you will use this to access the briefing on the day.
Questions before and following the briefings:
Should you have any questions at this stage, please email them to: startwellbookings@bolton.gov.uk with 'Question for school/PVI/Childminder/OOSC briefing' in the subject box. Alternatively, you may wish to watch the whole session and then come to us with any further questions afterwards.
We will record the school and PVI daycare briefings to enable them to be watched again and will make the slides available, together with responses to questions, as soon as possible.
Launch of Bolton Start Well at Home
This week sees the launch of Bolton Start Well at Home, which aims to provide support, information, advice and some fun activities for parents and carers of under 5s in Bolton.
This Facebook group offers a range of popular activities from the Bolton Start Well centres such as Busy Babies and Jumping Beans, for parents and their children to follow at home. Staff will also share songs, rhymes and stories, which will support children's early communication and language development. There will also be plenty of opportunities for parents and carers to comment and ask questions of professionals who they know and trust.
The group is managed by Bolton Start Well Service in collaboration with the Children and Young People's Health and Wellbeing Service at Bolton NHS Foundation Trust.
Please share the news of the group with your families. They can join here: https://www.facebook.com/groups/BoltonStartWellatHome/
Finding Your Way Through
Support from Hempsalls to the early years sector in Bolton
Please find attached a flyer with details for the training support from Hempsalls and the booking details to access the free training via the links within the flyer.
The programme includes:
A 90-minute online information session for all providers on: Tuesday 14th July 2020, 1:30pm - 3:00pm
and,
Three 90-minute online sector specific workshops:
Childminders - Monday 20th July 2020, 6:00pm - 7:30pm
Out of School Clubs - Wednesday 22nd July 2020, 10:30am - 12:00pm
Group setting (PVI) - Wednesday 22nd July 2020, 1:30pm - 3:00pm
Reception Baseline Assessment
In response to the 2017 primary assessment consultation, the government announced plans to introduce a statutory Reception Baseline Assessment (RBA) in autumn 2020. Due to the challenging circumstances faced by schools in the context of the COVID-19 pandemic, statutory introduction of the RBA has been postponed to autumn 2021. Instead, schools have the opportunity to sign up to the RBA Early Adopter year.
Schools who choose to participate will receive assessment materials shortly before the October 2020 half term, with the optional assessment window opening for six-weeks after the October half term. Participation is optional, even after signing up. Data gathered from the Early Adopter year will not be used for the purpose of the progress measure.
The recruitment window for schools to sign up opens on 25th June 2020 and closes on the 24th July 2020.
If you have any questions about the Reception Baseline Assessment, please contact 0330 088 4171.
EYFS Reforms
The Government response to the EYFS reforms consultation has been published. The scope included:
Revisions to the educational programmes
Revisions to the ELGs;
Changes to the assessment and moderation process for the EYFSP; and
A proposed change to the safeguarding and welfare requirements to promote good oral health.
EYFS Government consultation response: https://assets.publishing.service.gov.uk/government/uploads/system/uploads/attachment_data/file/896872/EYFS_reforms_consultation_-_government_response.pdf
The DfE have also published a copy of the EYFS framework and the EYFS Profile for use by schools signed up with the DfE to be Early Adopter schools. Sign up was directly with the DFE and applications closed on 14th February 2020. Schools who are not part of the Early Adopter should continue to use the existing EYFS for the academic year 2020-21 https://www.gov.uk/government/publications/early-years-foundation-stage-framework--2 and complete the EYFS Profile as usual. More information about the process will follow in September.
EYFS Reforms: https://assets.publishing.service.gov.uk/government/uploads/system/uploads/attachment_data/file/896810/EYFS_Early_Adopter_Framework.pdf
Early Adopter schools, EYFS Profile Handbook:
https://www.gov.uk/government/publications/early-adopter-schools-eyfs-profile-handbook
Updated guidance
Updated statement on admission of summer-born children in 2020: https://www.gov.uk/government/publications/summer-born-children-school-admission/updated-statement-on-admission-of-summer-born-children-2020
The DfE have published the following detailed guidance to support schools and colleges to fully reopen in September and early years and childcare providers from 20 July:
Useful Links
kind regards
Helen
Helen Shearer
INTERIM HEAD OF SERVICE, START WELL PROFESSIONAL LEAD (EARLY YEARS EDUCATION AND CHILDCARE)
Start Well Service
Education and Learning Division
Start Well Service | Education and Learning Division | Department of People | Bolton Council | Harvey Start Well Centre | Shaw Street | Bolton | BL3 6HU
www.boltonsafeguardingchildren.org.uk
www.boltonsafeguardingchildren.org.uk/downloads/file/170/bolton-safeguarding-children-arrangements-during-covid-19
T: 01204 334246| M: 07824550699 | W: boltonstartwell.org.uk | www.bolton.gov.uk