Early Years Update - 26 June 2020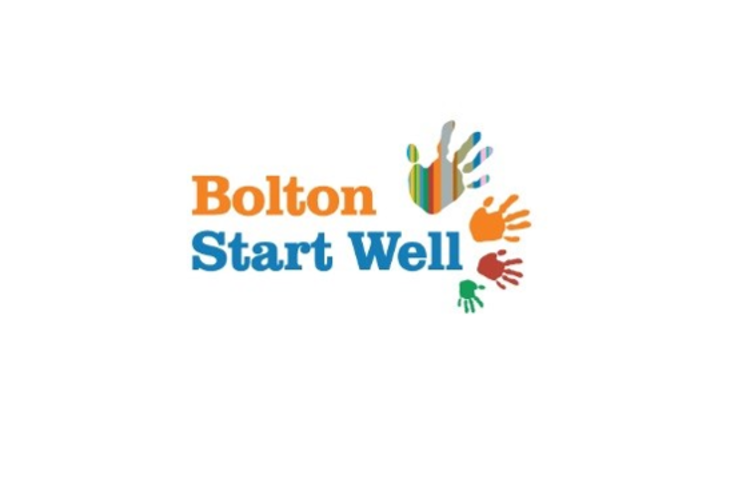 Weekly update for EYFS providers.
Dear Colleagues,
I hope that you are all well, I recognise it has been another busy week with updated guidance and further information about the release from Lockdown. Many of you have been in touch asking for clarity around summer and plans for the autumn term. We are all waiting for further guidance from Government and we will, as ever, support you as these are released.
In this week's Update Email there are a number of attachments and links for you.
Attachments include;
Bolton Public Health COVID-19 public health update for Education
To assess the weekly information for all education settings, use the links below:
EYFS Settings and Start Well Coordination Hub Meeting
The group met on Thursday 25th June - minutes attached. Please note that we are developing further communication to go out to parents regarding early years funding and some social media posts to highlight two year old funding and 30 hours funding. Please check out the slide-set we prepared, with audio, for all parents telling them about the changes they can expect since settings opened for all children from the 1st June. You can access it here; https://www.bolton.gov.uk/early-years-nursery-childcare/childcare-information
Some providers have also held an additional meeting, the Early Year Operations & Guidance Meeting, to work through and talk through the issues they are facing during this phase of COVID -19. The minutes of that meeting on the 15th June are also attached.
Updated: COVID-19 Early Education DfE Return for Bolton Providers
The Department for Education (DfE) have asked local authorities to complete a weekly data return to help inform national early years and childcare policy relating to COVID-19. They are also collecting information from schools to understand who is currently attending school and the wider provision for children and young people.
To make sure we accurately represent the early education and childcare market and challenges in Bolton, please will providers complete this weekly data return by 12 noon each Wednesday to allow your responses to be collated for the national return. This will replace the data collection you will have been used to completing over previous weeks – changes have been made in line with updated information requests from the DfE.
If you need any support to complete this, please email families@bolton.gov.uk.
To help reduce demand on providers we will use this same return to update the records being used by our Brokerage Team, who are supporting parents to find early education and childcare providers.
Bolton Safeguarding Children Partnership webinar; inviting designated and named safeguarding leads
This webinar will provide an overview of the partnership's work during Covid-19, set out how we will move forward and provide updates on some key work-streams.
Time / Date 16 July 2020 from 1.30pm to 3.00pm. Click to enrol (link also on attached flyer)
Please share with colleagues who also fulfil the role.
We also want to use this opportunity to hear about your experiences and the safeguarding children challenges you are focusing on as we experience our 'new normal'.
Agenda
BSCP Update
Safe 4 Summer
Early Help Developments
Emotional Health and Well-being
Discussion and Questions
Reception Baseline postponed
In response to the 2017 primary assessment consultation, the government announced plans to introduce a statutory reception baseline assessment (RBA) in Autumn 2020. Due to the challenging circumstances faced by schools in the context of the Covid-19 pandemic, the statutory introduction of the RBA has been postponed to Autumn 2021. Instead, schools have the opportunity to sign up to the RBA Early Adopter year. Closing date is 25th July 2020.
Information can be viewed here; https://www.gov.uk/guidance/reception-baseline-assessment
Updated; Gov.uk guidance:
We would like to highlight to you that the 8th iteration of the Actions for early years and childcare providers during the coronavirus (COVID-19) outbreak guidance has now been published, and is available to view: https://www.gov.uk/government/publications/coronavirus-covid-19-early-years-and-childcare-closures/coronavirus-covid-19-early-years-and-childcare-closures.
This update includes key changes such as:
amended wording throughout guidance to reflect that early years providers have been able to open for all children
updated content on funding, including the maximum earnings threshold for critical workers to be able to remain eligible for 30 hours free childcare (section 3.4), flexibility for parents who have missed the deadline for 30 hours codes (section 3.6) and on the Coronavirus Job Retention Scheme (section 3.8)
new paragraph on Public Health England's review of the disparities in the risk and outcomes from coronavirus and revised wording on testing (section 4)
updated wording on vulnerable children and the need for settings, local authorities and social workers to work together (section 5.1)
further detail added on managing school pick-ups and drop-offs for childminders (section 5.5)
updated content on considerations for settings, including on wraparound care, taking groups of children on outings to outdoor public places (section 6)
new content on childminder agencies and carrying out quality assurance visits (section 10.4)
further update from discussion between LGA and the DfE as I know the information was not as clear as we would like yesterday.
Updated lines on Summer provision: from discussion between the DfE and LGA ( Local Government Association)
The Government's ambition is that all providers running holiday clubs and activities for children over the summer holiday will be able to open, if the science allows.
The time anticipated for holiday clubs to open is no earlier than 4th July, as part of Step 3 of the Government's recovery strategy. Guidance will be provided to the sector soon on how to implement the protective measures necessary to open safely, and to parents on how to minimise the spread of the virus if they choose to attend.
If you would like support and advice, our team will be on hand to call you.
Please contact the office on: 01204 33 8149 or email startwellbookings@bolton.gov.uk and you will be directed to the right person.
Kind regards

Helen Shearer
INTERIM HEAD OF SERVICE, START WELL PROFESSIONAL LEAD (EARLY YEARS EDUCATION AND CHILDCARE)