EYFS SENCO Briefing - May 2020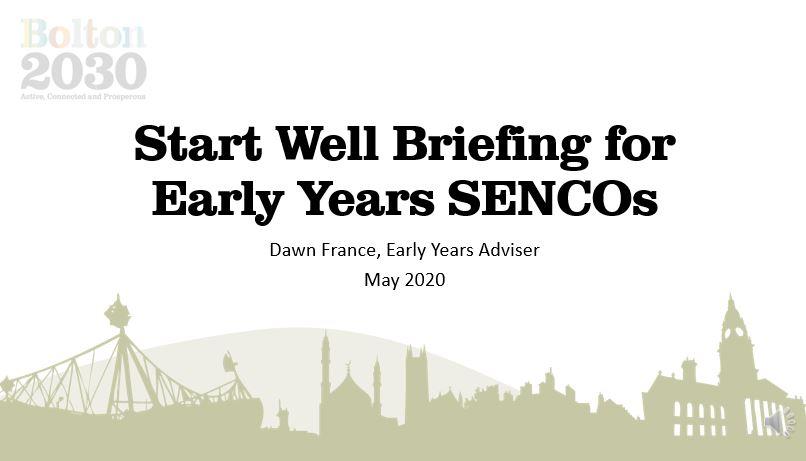 EYFS SENCO Briefing - Recovery Planning for Early Years Childcare and Schools for a phased return from 1st June 2020
EYFS SENCo Briefing - May 2020
Dawn France, Early Years Adviser, Bolton Start Well
This briefing will support Early Years SENCOs to follow Government Guidance in supporting children with SEND back into their setting as well as giving links to useful resources online.
Useful links
Government Guidance
We have also published a pdf of the slideset, with live links.
This can be downloaded here.