Coronavirus (COVID-19) Useful Information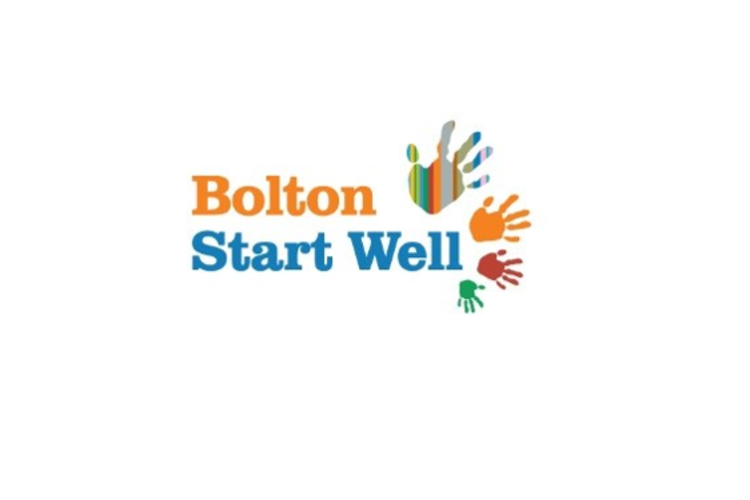 Government guidance and links to useful information relating to COVID-19 (Coronavirus) for the early years sector.
If you have a suspected or confirmed case of COVID-19 in your setting, you are advised to follow the Bolton specific Action Card
COVID-19 Action Card - positive case in EYC setting
Please find below a number of links to useful information relating to coronavirus (COVID-19) for the early years sector.
The latest updates and changes to documents and guidance are listed at the top of the page.
Weekly provider update email
Follow this link to view the weekly provider update email.
Ofsted updates
Osted's regulatory work during national lockdown 5th November 2020
COVID-19 Series: briefing on early years, October 2020
New National Restrictions from the 5th November 2020 - Government guidance
The government guidance can be viewed here.
Self-isolation guide for parents during COVID-19
Please find a link below to the poster, Self-isolation guide for parents during COVID-19. Please display where this will be visible to practitioners, parents and carers.
COVID-19 advice for parents in Bolton
Letter to parents and carers self-isolation
Track and tracing - what to do if there is a confirmed case of COVID-19 in an education or childcare setting in Bolton
We have been working with Public Health colleagues and have created the documents listed below. They will support you to know what to do if there has been a confirmed case of COVID-19 in an education or childcare setting in Bolton. It is aligned with nation guidance and goes through the local processes.
Resource Packs:
Please read and share with your staff teams. There are flowcharts to clearly show you what you will need to do and the process that will be followed.
Please do not hesitate in contacting Bolton Start Well if you have any questions. There is a comprehensive list of contacts in the Bolton COVID-19 Action Card resource pack for early years and childcare providers.
UPDATE 25th September 2020
A national helpline has been launched by the Department for Education (DfE) to take pressure away from Public Health teams. The helpline provides support and advice to educational settings where there is one or more confirmed case(s) of COVID-19.
Settings can call the helpline on: 0800 046 8687 (select the option 'advice following confirmation of a positive case').
The helpline is available: Monday - Friday, 8:00am - 6:00pm and Saturday - Sunday, 10:00am - 4:00pm
For Bolton (and in line with GM) the preferred option is that educational settings continue to use the protocol set out in the resource pack / action cards above and to only use the DfE helpline where this is not possible.
Risk assessments
This is the link to the Governments Guidance for the wider opening of early years and childcare settings; https://www.gov.uk/government/publications/preparing-for-the-wider-opening-of-early-years-and-childcare-settings-from-1-june/planning-guide-for-early-years-and-childcare-settings.
It is the responsibility of the Owner/Manager to compete a risk assessment and ensure that it is shared with all staff.
Communication with parents and carers is key and elements of the risk assessment shared with parents may reassure them in such uncertain times.
Please contact your health and safety provider for additional support.
COVID-19 Early Education and Childcare Support Pack **UPDATED 09 09 2020**
This document includes:
General compliance checklist - this is a basic compliance checklist. This can be used to help you ensure that your building is safe to reoccupy. You may need to liaise with other competent persons when completing this form.
Discussion template - could be used at a pre-meeting, when your setting is meeting to discuss opening the site or increasing the number of persons on-site. It poses questions relating to a setting environment and invites you to consider the plans you have in place; you can add or delete sections as needed.
COVID-19 early years and childcare generic guidance based risk assessment - This is a generic guidance-based risk assessment. It provides lots of example control measures, but you will need to add or remove hazards and controls to make this document suitable for your own site.
COVID-19 Return to Work Flowchart for Individual Risk Assessment 09/06/2020
This document is supplementary to the COVID-19 Early Education & Childcare Support Pack. It is important that employees (particularly those who have been identified as at increased risk from COVID 19 are individually risk assessed. This document is based on advice issued to the maintained schools sector and has been adapted as tool for Early Education and Childcare Settings which they may wish to use.
The Start Well team can be contacted via startwell@bolton.gov.uk or 01204 338149.
Bolton COVID-19 Public Health update for education
Please use the links below to access the weekly Public Health data information for all education settings:
Public Health Update for Education: 20th-26th November 2020
Public Health Weekly COVID-19 Note: 25th November 2020
Bolton Council - Early education entitlements funding during coronavirus (COVID-19) Autumn term 2020
As outlined in the government announcement and guidance documents, early education entitlements funding for the Autumn term 2020 will be based on the January 2020 census (for autumn term only). The Government Guidance states, 'Local authorities are best placed to monitor and manage their local childcare market and have responsibility for ensuring sufficient childcare places'.
The general funding principle remains that local authorities should aim to fund providers which are open and offering the entitlements as far as providers are able and providers that are closed due to public health reasons at broadly the same level they would have expected to if coronavirus (COVID-19) had not happened.
Local authorities should not fund providers which are closed, without public health reason, from the start of the autumn term.
Local authorities may need to use some early years DSG funding which has not been spent on providers which are closed for non-public health reasons to address local sufficiency gaps.
DSG entitlements funding is provided with the intention that it is used to fund early years provision. Any entitlements funding should remain within early years expenditure.
We encourage all providers to open to deliver childcare places for all children who need it, and to deliver entitlements places, unless they have been advised to close, or left with no option but to close, due to public health reasons.'
The Autumn term will be a transitional term in preparation for Spring term 2021. The Government has stated that, 'We expect to return to the normal early years funding process and use the January 2021 census count to drive funding allocations for the 2021 spring term.' We also expect local authorities' funding to providers to return to the normal approach (that is, 'funding following the child') for all providers from 1 January 2021. However, we will keep this under review and confirm the approach in further guidance in the autumn.'
In Bolton payments for the Autumn 2020 term will, in the first instance, be based on the previous Autumn term 2019 total submitted hours. This means that if providers are open, but caring for fewer children then they usually would be in the autumn term, as a result of low demand from parents or for public health reasons, they can continue to be funded as if the COVID-19 pandemic were not happening. This gives another term of secure income to nurseries and childminders who are open for the children who need them. We recognise that numbers for the Autumn term 2020 may have, in some cases increased. Any additional funded children that are above the figure submitted in Autumn 2019 will be paid. This will be identified using the providers Autumn 2020 headcount using the funding Portal or paper copies as used by some Childminders."
To enable the process to run smoothly Bolton Council needs confirmation that funded providers will be open for the autumn term and to confirm which funding entitlement they will be offering. Please complete the funding form that all providers will be asked to return so that the headcount can open, and payments can then be made. This will ensure we have accurate information about the entitlements you will be offering. You can access the form here; https://wh1.snapsurveys.com/s.asp?k=159713125652
Provider will need to ensure that they have completed a Parental Declaration Form that states the agreed conditions, hours and patterns of access to the Funded Early Years and Childcare Entitlement (including a record of any other setting they are splitting their entitlement across). It also enables providers to capture parental consent for you to validate their eligibility code. A copy of a 'model' Parental Declaration Form can be accessed here; https://www.boltonstartwell.org.uk/downloads/download/15/model-parental-declaration-form?downloadID=15
Payments will be paid monthly; Adjustments will be actioned reflecting the movement of Children however numbers used for funding will not be reduced to a lower level than Autumn 2019.
The headcount portal will open on Friday 14th August 2020 and close on the Thursday 3rd September 2020 for the initial headcount returns. Monthly amendment tasks will be scheduled following this submission
The Government guidance setting this out in more detail can be found here: https://www.gov.uk/government/publications/use-of-free-early-education-entitlements-funding-during-the-coronavirus-outbreak/use-of-free-early-education-entitlements-funding-during-coronavirus-covid-19
Thank you in advance for completed the funding form ( link above). Please do not hesitate in contacting Bolton Council if you should need further support.
COVID-19 education, childcare and activities - signposting service
If families are not able to access their current early education or childcare provider, and there are no alternative care options, please ask them to contact the One Stop Shop on 01204 337220. Whilst places cannot be guaranteed, the Council will be able to provide families with details of early education, childcare and sessional activities that are currently open to help them find the services needed. Information will be updated throughout the summer holidays if more details become available.
Early education and childcare will look different to previous years. The Government has issued Guidance for parents and carers of children attending out-of-school settings during the coronavirus (COVID-19) outbreak, which will be updated by the Government should the COVID-19 situation change.
Bolton Families Information Service have produced some local 'How to' guides - these guides will help families to understand childcare and sessional activities throughout COVID-19. Please share this with the families you support.
for more information, follow this link: https://www.bolton.gov.uk/schools-children/covid-19-childcare-education-keyworkers/1
Data Capture - COVID-19 early education DfE return for Bolton providers
As you are aware, the Department for Education (DfE) have asked Local Authorities to complete a weekly data return to help inform national early years and childcare policy relating to COVID-19. Thank you to those who are returning this.

We have received a copy of frequently asked questions linked to this data return which can be accessed here.

To make sure we accurately represent the early education and childcare market and challenges in Bolton, please can providers complete this data return on a weekly basis by 12 noon each Wednesday to allow your responses to be collated for the national return.
If you need any support to complete this, please email: families@bolton.gov.uk
To help reduce demand on providers we will use this same return to update the records being used by our Brokerage Team, who are supporting parents to find early education and childcare providers.
PPE
National guidance states that additional PPE is only required in childcare settings and schools in a small number of exceptional cases.
Settings are advised to procure PPE via existing procurement routes. If you are struggling to source PPE, a request can be made for an emergency PPE pack by contacting policyandperformance@bolton.gov.uk.
If incorrectly used, PPE can give a level of false reassurance. It is essential that all staff using PPE have received appropriate training in the 'donning and doffing' of the kit using the link below, or they could increase rather than reduce their risk. https://www.gov.uk/government/publications/covid-19-personal-protective-equipment-use-for-non-aerosol-generating-procedures
If staff need any support, they can email the Community Infection Prevention and Control Team on CommunityInfectionPrevention&Control@boltonft.nhs.uk.
Government publications
Collection of guidance for educational settings on GOV.UK
Protective measures for out-of-school settings during the coronavirus (COVID-19) outbreak
What parents and carers need to know about early years providers, schools and colleges during the coronavirus (COVID-19) outbreak and Translated publications
Guidance for full opening of schools
Actions for early years and childcare providers during coronavirus (COVID-19) outbreak
Update to coronavirus symptoms (published 18th May 2020)
Voucher scheme for schools providing free school meals
Eligibility for government childcare offers protected
Other publications
Out of School Alliance - Coronavirus update
Reception Baseline Assessment (RBA) Autumn 2020 postponed
Foundation Years PowerPoint slide: preparing for wider opening of early years from 1st June 2020
Ofsted: coronavirus (COVID-19) rolling update
RCPCH when children are unwell - poster
Supporting mental and psychosocial well-being
Early Years in Mind is a free online network for early years practitioners.
The network provides easy to read and easy to use guidance on supporting the mental health of babies, young children and their families.
The network was developed by mental health experts and shares practical and clinical expertise, and advice on using attachment-informed practice.
Mental Health and Well-being support for children and young people
Resource packs have been developed by the Greater Manchester Health and Social Care Partnership to support children, starting at or returning to education in the autumn 2020 term.
These packs are designed for educational staff to use with their pupils:
Other resources
https://www.bekindtomymind.co.uk/
Beelieve: supporting mental health during and after COVID-19
Early years bereavement guidance and checklist
World Health Organization: mental health considerations
COVID-19: guidance for the public on mental health and wellbeing
Safety advice for those at risk of domestic abuse who are self-isolating
Multi-agency Poster - services working together to keep children safe and healthy
DfE coronavirus helpline
For queries about coronavirus (COVID-19), relating to schools and other educational establishments in England, there is a dedicated helpline:
Phone: 0800 046 8687
Email: DfE.coronavirushelpline@education.gov.uk
Opening hours: 8:00am - 6:00pm (Monday to Friday) and 10:00am - 4:00pm (weekends)
Advice and support for businesses
Guidance from Department for Business, Energy and Indutrial Strategy - Coronavirus Bounce Back Loan
Government guidance for self-employed
Find Coronavirus support for your business
COVID-19: support for businesses
Bolton Council Update: business rate reductions
Business Bolton supporting businesses and individuals in Bolton
For specific enquiries relating to business support, Business Bolton can be contacted via email at: businessbolton@bolton.gov.uk
The Business Growth Hub supports businesses across Greater Manchester that have the potential, ambition and commitment to grow, from established and large organisations to small and medium size enterprises. They have put together a package of support responding to the Covid-19 outbreak, including a series of free downloadable webinars. To get further information on business support, including access to one of their business advisors and free newsletter, please visit: https://www.businessgrowthhub.com/coronavirus
HMRC tax helpline for businesses and self-employed
Phone: 0800 024 1222
Opening hours: 8:00am - 4:00pm (Monday to Friday) excluding bank holidays
Website: https://www.gov.uk/government/news/tax-helpline-to-support-businesses-affected-by-coronavirus-covid-19
Early year finance
Funding (PVI only)
Additional claims from the 1st June 2020 for children attending a setting not included on the summer 20 term original headcount submission
Funding from 1st June - 7 weeks maximum to end of term for all children
This will be an email/attachment return process (the headcount portal will not be re-opening) – further information will follow for this process going forward.
Title your email as 'Name of Provider' June – Aug additional claim summer 2020
Email to kevan.hamer@bolton.gov.uk and Lauren.murray@bolton.gov.uk
An encrypted email will be sent to you to respond with an attachment to complete. Please can you then respond securely when completed by the deadline dates stated with the following information for the additional children you are claiming funding for:

name of child
date of birth
full postal address
which funding accessed - Two-year olds (confirm number of weeks/hours)
which funding accessed - three/four-year olds (confirm number of weeks/hours and if it is universal or extended, include code if known)
Please note that funding entitlements paid are for the summer term 2020. Parents may need support to understand that the funding cannot be recalculated from the 1st June to stretch payments until the end of August. All normal conditions apply.
For any further specific queries, please contact Julie Edwards, Schools Finance Manager at julie.edwards@bolton.gov.uk or 01204 332035.
EYFS support
If you would like support and advice, the Start Well team will be on hand.
Please contact the office on: 01204 33 8149 or email: startwell@bolton.gov.uk and you will be directed to the right person/team.
SEND support
Support for parents of children with SEND
SEND FAQ - in response to COVID-19
Transition - adapted for COVID-19
Bolton Information and Advisory Service SEND bulletin
The Start Well SEND team are available to support you if you need help or guidance during this challenging time.
Call the team on: 01204 338355 or send an email to: StartWellSEND@bolton.gov.uk
Safeguarding
www.boltonsafeguardingchildren.org.uk
www.boltonsafeguardingchildren.org.uk/downloads/file/170/bolton-safeguarding-children-arrangements-during-covid-19