FREE Mental Health Training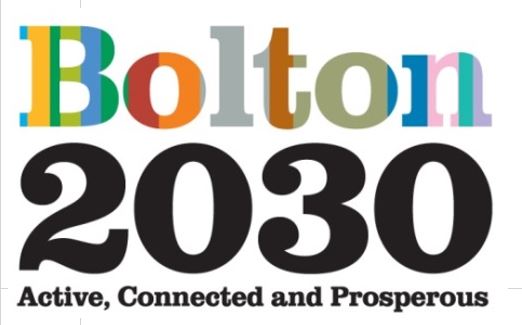 The Learning and Development Team have added to their mental health and well-being courses.
Here is a comprehensive look at all the courses available to support the wellbeing of us all.
It's easy to enrol – just email the name of the course and your details to: learninganddevelopment@bolton.gov.uk.
For more information about any of the courses below, please visit: Free mental health training available in Bolton – Bolton Council
---
Course
Location
Choose date
Times

SafeTALK
This is a suicide awareness session. Choose from a number of dates available.

Details of the course found here.

Friends Meeting House

09/02/2022 16/03/2022 20/04/2022

9:30am - 12:45pm

Wellbeing at home and work: What causes well-being to dip?
This training examines what we mean by well-being and whether there are different types; what can lower well-being and what can increase it and how it affects work and personal life. The course aims to help you to increase well-being in yourself and your co-workers. Choose from a number of dates available.

Details of the course found here.

Friends Meeting House

09/02/2022 16/03/2022 20/04/2022

1:30pm - 4:30pm

Youth Mental Health First Aid
This is a two day course for those who wish to be a nominated Mental Health First Aider.

Details of the course found here.

Friends Meeting House

21/02/2022 & 28/02/2021

9:30am - 5:00pm

Adults Mental Health First Aid
This is a two day course for those who wish to be a nominated Mental Health First Aider.

Details of the course found here.

Friends Meeting House

20/01/2022 & 27/01/2022

17/03/2022 & 24/03/2022

21/04/2022 & 28/04/2022

9:30am - 5:00pm

Mental Health Champion Youth or Adults
This course will help you to gain awareness in recognising the signs and symptoms of mental health and related issues for those who want to support others.

Details of the course found here. (Adult)

Details of the course found here. (Youth)

Youth: Friends Meeting House

Adult: Zoom

Youth:

17/01/2022 21/03/2022

Adult:

12/01/2022 10/02/2022 23/03/2022

Youth: 9:30am - 5:00pm

Adult: 9:00am - 5:00pm

Mental Health Awareness Youth or Adults
This course is for anyone interested in developing their awareness of mental health and well-being. Choose from a number of dates available.

Details of the course found here. (Adult)

Details of the course found here. (Youth)

Youth: Friends Meeting House

Adult: Zoom

Youth:

13/01/2022 24/02/2022 03/03/2022 25/04/2022

Adult:

14/01/2022 08/02/2022 21/03/2022

Youth: 9:30am - 1:00pm

Adult: 10:00am - 3:00pm

Understanding and supporting adults through the impact of loss and bereavement - Dying, death and grief in the age of COVID and beyond
This course is for anyone who would benefit from a better understanding of bereavement and how to support others (adults) professionally or personally.

Details of the course found here.

Bolton Hospice

12/01/2022 02/02/2022 15/02/2022 15/03/2022 13/04/2022 28/04/2022 17/05/2022

1:00pm - 3:30pm

Live Life to the Full
This is a seven part course designed to build on helping individuals learn to improve how they feel when they are feeling low or stressed.

Details of the course found here.

Castle Hill Centre

Week 1 - 7

Every Thursday from 24/02/2022 to 07/04/2022

9:30am - 12:30pm

5 Ways to Well-being
This is a one hour introductory workshop that explores the '5 ways to Well-being' and introduce the training pathway that will be available for staff to support many aspects of well-being and mental health.

Details of the course found here.

Castle Hill Centre
13/01/2022 24/02/2022 24/03/2022

1:30pm - 2:30pm

or

6:30pm - 7:30pm