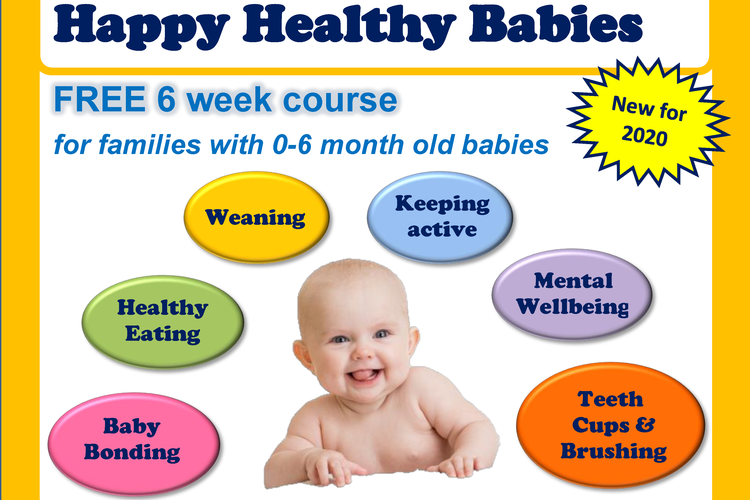 New for 2020 - Happy Healthy Babies
The Healthy Families Team are excited to be piloting their first 'Happy Healthy Babies' course starting January 2020. This is a 6 week course for families with babies aged 0-6 months and aims to provide families with practical advice and support on how to keep themselves and their babies happy and healthy.
It consists of a 2 hour session each week, including:
A 60 minute group talk on a different topic each week:

Bonding;
5 ways to wellbeing;
Healthy eating;
Weaning;
Oral health; and
Keeping active plus much more.

A 45 minute stay and sensory play session, play and chat to other families.
The first pilot course will take place on:
Date: Wednesday 22
nd

January 2020
Venue: Oxford Grove Start Well Centre
(Will run for 6 weeks finishing Wednesday 26th February)
Please note, booking is required and any interested families can ring 01204 463175 to book their place.
For more information please contact the Healthy Families Team on the telephone number above.