Vacancy - Nursery Practitioner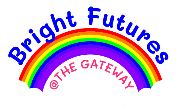 Bright Futures Nursery Bolton Closing Date: 22nd August 2021
Job Title: Nursery Practitioner
Employer: Bright Futures Nursery
Location: The Gateway, Green Ln, Bolton BL3 2PH
Salary: Living wages / Minimum wage
Grade:
Working hours: Full time
Closing date: 22nd August 2021
Job Overview
Bright Futures Nursery are looking for an enthusiastic and dedicated member of staff to join their team.
The hours will be full time between 7:00am and 6:00pm
Main responsibilities will be:
Supporting the learning and development of children;
Providing exceptional welfare and care;
Adhering to all policies and procedures;
Liaising in a professional manner with Parents and all outside agencies.
Staff will have access to the most up to date online training to continue their professional development; They will also have access to a complete staff welfare package to support staff's mental health and wellbeing.
For more information about this vacancy, please contact: Angela Bibby or Hayley Peak at Bright Futures Nursery on 01204 386530.