Early years funding entitlement Spring term 2021 - UPDATED 17 DECEMBER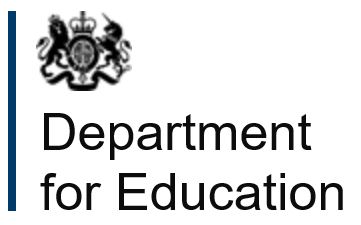 As stipulated in the guidance 'Use of free early education entitlements funding during coronavirus (COVID-19) ,Updated 17 December 2020'
NEW - Early years funding entitlement Spring term 2021
Funding from the Department for Education (DfE) to local authorities in the spring term 2021
The normal process for determining funding allocations for local authorities for the early years entitlements is to take an annual census count of the number of hours taken up by children in each local authority in January. This is the mid-point of the academic year and so balances the relatively lower numbers eligible for the free entitlements in the autumn term and the higher numbers in the summer term. This means that local authorities would in normal circumstances be paid for the spring term 2021 based on the January 2021 census data.

In July we asked local authorities to continue funding providers as if coronavirus (COVID-19) had not happened and said that by exception we would base local authorities autumn term funding on the January 2020 census count. We also announced that our intention was to return to the normal funding process from 1 January, and use the January 2021 census count to drive funding allocations for the 2021 spring term. The number of children attending childcare has been increasing across the autumn term and attendance is much higher than during the first national lockdown.

Therefore, we will fund all local authorities on the basis of their January 2021 census for the spring term.

Full guidance can be access here;
https://www.gov.uk/government/publications/use-of-free-early-education-entitlements-funding-during-the-coronavirus-outbreak/use-of-free-early-education-entitlements-funding-during-coronavirus-covid-19#section-one
Payments to Providers
Following Government guidance please note that Spring term 2021 will need to be paid on actuals, if a child should move settings during this term the funding will follow the child.

The Local Authority is being funded on actuals and the projected overspend on the Dedicated School Grant is currently £300k due to the protection provided in Autumn term therefore there is no funding available for duplicate payments in Spring Term.

To keep adjustments to a minimum we ask for your help by updating the portal as soon as possible, when a child moves or joins your setting.

Encouraging parents to settle their child in before census week will also help Bolton Council with the monies that will be allocated for the year ahead.
Spending review –Early years funding announcement: 2021-2022
Information for local authorities and early years funding for the 2021 to 2022 financial year has now been published. We will release further information and details on how we will consult with you in the New Year. These funding increases will take place from April 2021. More information to follow.