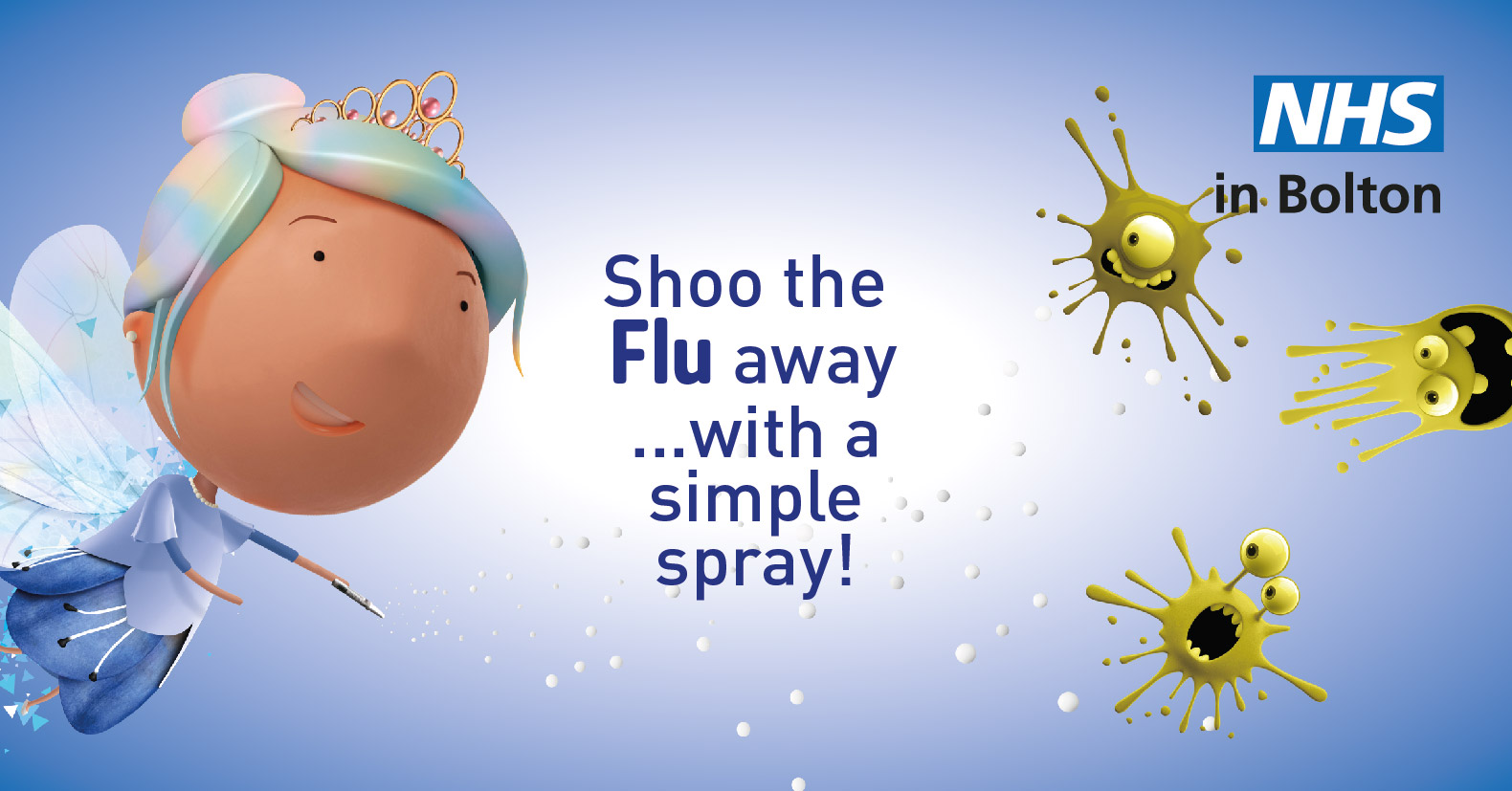 Bolton CCG would like your help in supporting this year's Shoo the Flu away campaign.
The Flu season is approaching!
Bolton CCG are once again asking for the support of the early years sector as they begin their 2020 'Shoo the Flu Away' campaign for 2 and 3-years-old children to have their free flu nasal spray. The CCG appreciate that you are able to reach many families and have asked if they can get resources out to you again this year.
Bolton CCG would like to know:
1.If you received a Flo the Flu Fairy story pack last year – did you use it?
2.Do you want to receive one this year?