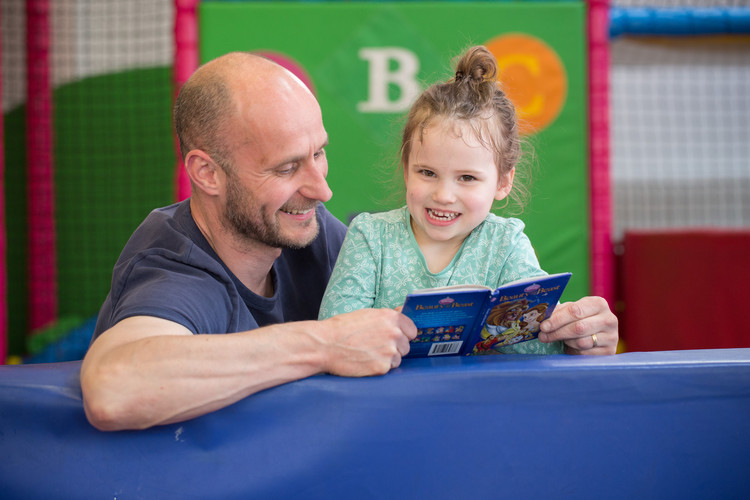 Supporting Language Development in Year One - how WellComm can help | 14th October 2021 | 3:30pm - 4:30pm
£0.00
Stock: 4
SKU: Online Interactive: 14-10-2021 3:30pm - 4:30pm
Category:

courses
Description
Delivered by Bolton Early Years Communication and Language Development Service (a team of Speech and Language Therapists and Early Language Development Specialists)
The WellComm Speech and Language Toolkit has been funded for all schools. As part of a COVID-19 recovery plan, we want to support schools to maximise the usage of this valuable resource as it can also be used with Year One children. The WellComm screening tool and intervention activities can be incorporated into Year One practice and also be used in schools who use the Nuffield (Neli) programme in Reception.
This interactive, virtual session is based around the WellComm Speech and Language Toolkit and the Integrated Communication and Language Pathway. It is designed to develop practitioners' skills and confidence in supporting children aged 6 months to 6 years, who are at risk of developing speech, language and communication difficulties. This session will involve sharing good practice, participating in discussions and reflecting on your own practice.
To participate fully in this session, it is essential you have a copy of the WellComm Toolkit to refer to during this training. The WellComm Toolkit resource will be made available to settings that do not already have a copy according to Bolton Start Well records. If you do not have a copy in your school/setting, please contact Start Well by telephone: 01204 338149 or email: StartWellBookings@bolton.gov.uk to make arrangement to collect a copy from Harvey Start Well Centre.
Prior to the session, attendees will receive an in-depth pre-recorded training video which will be available to watch which focuses on practical use of the toolkit.
How will this session help?
At the end of this course, we will be able to:
Have an increased awareness of how the Integrated Communication and Language Pathway can enrich your communication and language provision across EYFS and into Year One.
Consider how to continue good practice with WellComm into Key Stage One.
Understand how to assess and support children working below their age-related expectations;
Carry out appropriate interventions from the Big Book of Ideas within a whole class or group environment, in small groups or on an individual basis;
Accurately monitor children's progress.
Communication and Language Surgery Dates
Following completion of this online training, the Start Well Communication and Language Development Team invite you to attend one of the Communication and Language Surgeries (online drop-in) to access further support and consolidate your learning. Please come along ready to discuss any communication and language elements you would like further clarification around or support with.
Book via https://www.boltonstartwell.org.uk/courses or use the direct page links below.
11th November 2021, 3:30pm - 4:30pm
8th December 2021, 6:30pm - 7:30pm
You must watch the training video prior to attending one of the above surgery dates.
Delivered by: Bolton Start Well Service, Communication and Language Development Team
Who is this session for?
This workshop is aimed at all practitioners working with children aged 6 months to 6 years and their families.
Booking Arrangements
E-mail: StartWellBookings@bolton.gov.uk if you need assistance when booking online.
Course Delivery
This course will be delivered using a blended learning approach and includes an in-depth pre-recorded YouTube video and an interactive online surgery.
Access to the interactive online Communication and Language Surgery is via Microsoft Teams. Booked separately.
Once you sign up for the course, you will be sent a welcome email with a link to view the pre-recorded element of the training, and any supportive pack appropriate to the training. Should you need to, you will be able to pause the presentation while you view it or view it again using the same link. This link is intended for you only and should not be shared, copyright applies.
Commitments and Cancellations
In order to maintain best value, we need to run this course on a maximum occupancy basis. If your place is confirmed but you are unable to attend, please send an alternative representative or cancel your place in writing by e-mailing: StartWellBookings@bolton.gov.uk with a minimum of 24 hours' notice.
Disclaimer
If for any reason we have to cancel or postpone a professional development session, we will notify all delegates booked onto the session as quickly as possible.
Date: 14-10-2021
Time:
1 hour | 3:30pm - 4:30pm
Max Availability: 50
Roles:
School Year One Practitioners
School Leaders
Categories:
Communication and Language Development
Schools
Location:
Online
Type:
Fully Funded for Bolton Providers Only
Tutor:
Bolton Start Well Team
Kathryn Catterall