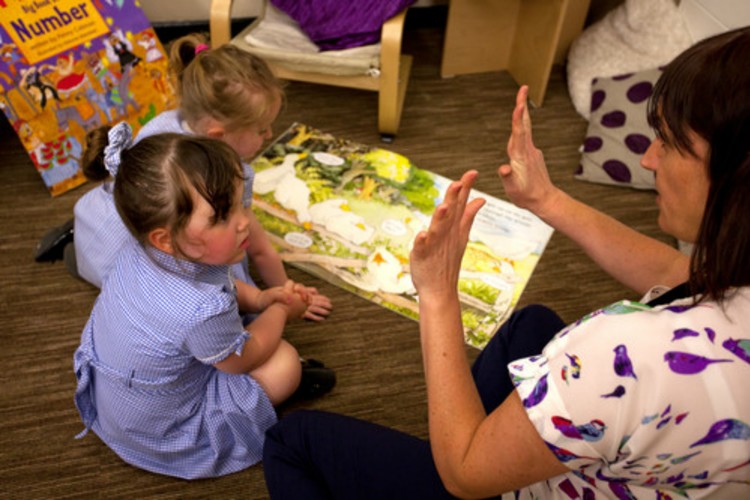 Introduction to the Role of the Communication Champion | 25th May 2021 | 3:00pm - 4:00pm
£0.00
Stock: 13
SKU: 25-05-2021 3:00pm - 4:00pm
Category:

courses
Course Description
This online workshop provides an overview of the role of the Communication Champion as well as the knowledge required to support good adult-child interaction. This is essential training for those who are new to this role.
As part of the course, a pre-recorded training video will be issued for you to view prior to this session which focusses on the role of the communication champion. This one hour interactive session will give you the opportunity to ask any questions you may have.
What will I learn?
This session introduces the role of the Communication Champion. It focuses on supporting practitioners to understand the role of the Communication Champion and how to embed this work effectively within their setting.
By the end of this workshop, you will:
Have an understanding of the important role of the Communication Champion and what this entails;
Be able to share this information with your wider staff team;
Have an understanding of key communication messages and how to share these effectively with your staff team;
Begin to see the importance of embedding communication and language aspects in all planning for all children across the whole setting; and
Find out about additional training available to develop your knowledge and skills in this area.
Communication Champions should look out for further training and briefings available to upskill champions in their role. Communication Champions briefings are held on a termly basis.
Dates
The session will also be held on the following dates.
11th March 2021, 3:00pm - 4:00pm
25th May 2021, 3:00pm - 4:00pm
Delivered by: Bolton Start Well Service, Communication and Language Development Team
Who is this course for?
This course is aimed at Communication Champions, Room Leaders and Early Years Practitioners.
Booking Arrangements
E-mail: StartWellBookings@bolton.gov.uk if you need assistance when booking online.
Course Delivery
This course will be delivered using a blended learning approach and includes a recorded training session and an interactive online workshop. The training may include participants pack to support the training and link to the workshop.
Access is via Microsoft Teams.
Once you sign up for the course, you will be sent a welcome email with a link to view the pre-recorded element of the training, and any supportive pack appropriate to the training. Should you need to, you will be able to pause the presentation while you view it or view it again using the same link. This link is intended for you only and should not be shared, copyright applies.
The online workshop on 25th May 2021 from 3:00pm - 4:00pm via Microsoft Teams is an essential element of the training, an opportunity to get together with a member of the Start Well Communication and Language Development Team and others following this course to ask questions, share good practice with your peers and complete the final element of the training.
You will also be able to submit questions in advance via StartWellBookings@bolton.gov.uk. Please state the name and date of the workshop on any emails.
Please note, you can access Microsoft Teams Live via a tablet, computer or smart phone device and you can join as a guest if you do not have an account. Alternatively, the Teams app can be downloaded for free onto a smart device prior to the event from the App Store or Google Play.
Commitments and Cancellations
All requests for cancellations must be sent in writing to: StartWellBookings@bolton.gov.uk.
Disclaimer
If for any reason we have to cancel or postpone training, we will notify all delegates booked onto the workshop as quickly as possible.
Date: 25-05-2021
Max Availability: 15
Roles:
2 Year Old Provision
All Early Years Practitioners
Childminders
Communication Champions
Nursery Room Leaders
Categories:
Childminding
Communication and Language Development
Daycare Providers
Location:
Online
Type:
Fully Funded for Bolton Providers Only
Tutor:
Bolton Start Well Team
Pamela Graveson